Meta ETF is one of the essential tech-based investments anyone can invest in. It combines several exciting concepts that, despite their novelty, also come with an almost certain level of success. It's the metaverse, AI, Web 3.0, VR, and more. All combined into a single investment. Keep reading to learn about your opportunities and how to start.
Quick Menu:
The Metaverse as a Foundation for Meta ETF
The myriad capabilities of the metaverse are an intrinsic aspect of Meta ETF options and their impressive value. For example, you might know that you can access the metaverse through virtual reality (VR). But did you know that VR is only one of many extended reality technologies that can provide an immersive metaverse-based experience? Technologies like augmented reality and mixed reality can bring the online world to you rather than transport you into the digital realm.
The metaverse is best thought of as a digital realm that exists parallel to the physical. It's a full universe that's hyper-realistic and which can be shared with others. This fact highlights that it's also incredibly social. The things you do in the metaverse persist for others to encounter and enjoy. And you can easily invite friends and family along with you on a metaverse excursion.
The multifaceted nature of the metaverse also means that you can enjoy it through any number of devices. From traditional VR headsets all the way through smartphones and even metaverse websites. You can learn about the metaverse's endless frontiers, history, and how it works in the article "Metaverse Guide; Understanding The Basics Will Open Up a New World".
Ways of Investing in the Metaverse
The limitless potential of the metaverse has created a technological gold rush of sorts. The metaverse is an open frontier filled with the possibility of newfound riches. This has led to an understandable and profitable metaverse-based economy. It's proved to be such a lucrative frontier that there's really only one best way to invest in the metaverse or metaverse brands. But the following are generally considered to be among the best of the best.
Metaverse ETFs
The Meta ETF holds a position of unique importance, but it's still one choice among some other intriguing options. Metaverse ETFs are such an intriguing option because they're thematically chosen. As the name suggests, metaverse ETFs are tied to companies related to the metaverse. But the metaverse is a huge place. And there are numerous subcategories within the larger metaverse as a whole. For example, some metaverse stocks and ETFs focus on the hardware side of things. Others might put the spotlight on companies working on software. And others still might have closer ties to the artistic community. These would work with companies focused on NFT minting or creating assets used in metaverse games and the like. You can dive deeper into the best metaverse ETFs in the article "Metaverse ETF; Top 9 Metaverse ETFs to Consider Investing in".
Metaverse Stocks
Anyone dipping into Meta ETF options should also look at the wider ecosystem of metaverse stocks as a whole. This is in part so that you can adequately judge the performance of your ETF package. But investing in metaverse stocks is also a wise decision in and of itself. It gives you the chance to manually browse through your available investment options. Some of the best stocks are already represented within METV ETF. But every ETF option comes with its own investment philosophy. Venturing outside an ETF's choices often provides you with a broader net to capture some economic wildcards. You'll also have the chance to concentrate additional resources on metaverse companies or strategies that pique your interest. You can check out the best investment opportunities and stocks for 2023 in the article "Metaverse Stocks; 10 Best Metaverse Stocks to Buy in 2023".
Cryptocurrency
If you know anything about the metaverse, then you almost certainly have some experience with cryptocurrency. But you might need to learn that cryptocurrency is an intrinsic property of the metaverse. Crypto works because of the blockchain. And the blockchain is also an essential element of the larger metaverse. But the ties go deeper than engineering principles. Crypto also provides secure, transparent, universal, and trusted payments within the digital space; as such, crypto is threaded through many investments related to Meta ETF and metaverse ETFs. And crypto is a valuable investment in and of itself.
NFTs
NFTs, or Non-Fungible Tokens, are also tied to the blockchain. They can be thought of as individual virtual token that certifies ownership of a particular resource. You can think of NFTs as a thread between a person, the blockchain's digital record, and an asset. NFTs are a vital part of most Meta ETF holdings and of the metaverse as a whole because they allow for true ownership of digital resources. This even extends to using NFTs as collateral. You can discover the exciting history and capabilities of NFTs in the article "What Is an NFT? Non-Fungible Tokens Clearly Explained".
What Is the Meta ETF – The Roundhill Ball Metaverse ETF?
So how does the Meta ETF fit into the larger world of metaverse investments? The answer largely comes down to the Ball Metaverse Index. It's an economic index created with the firm belief that the metaverse is the successor of the current Internet. The METV ETF package of 45 holdings is organized according to specific categories, including digital assets, virtual platforms, and hardware. This organizational and investment strategy was designed to fully maximize an investor's exposure to the larger metaverse. Likewise, it strongly connects to the overall performance of the Ball Metaverse Index (BALLMETA Index).
Classification Details of the Meta ETF
The previously noted Meta ETF categorization and classification system is one of the reasons why it has such consistently strong performance. The index weighs investments through globally-listed metaverse companies which work within the most important categories. The first of these classifications is compute, which describes digital data exchange. It's usable in part because of the interchange standards classification. Interchangeable standards are metaverse protocols that have been agreed upon as a standard. These standardized protocols allow for assets and users to move around different metaverse implementations seamlessly.
The interchange standards also help power the content, assets, and identity services. These are the elements that allow you to create and sell content within the metaverse. And the classification of the payment encompasses the systems that let you send or receive monetary compensation within the metaverse. And, of course, all the previous categories tie into the virtual platform classification. These encompass the various virtual environments created within the larger metaverse. It can be sprawling 3D worlds or smaller-scale virtualized offices. Finally, the virtual worlds need to run on hardware. And this, along with all other categories, ties into the hardware classification. Hardware encompasses the physical gear used to access and run the metaverse.
Who Is Matthew Ball?
Matthew Ball is the person behind this intricate system. He's a figure who's left an impressive mark on many areas of finance and technology. Ball's well known as the Managing Partner at EpyllionCo. In this position, he's able to help offer early-stage venture capital. This expertise also aids him in his work as Venture Partner at the gaming-oriented Makers Fund. But it's his role as co-founder of Ball Metaverse Research Partners that's probably most significant for people interested in Meta ETF.
It's in this capacity that Matthew Ball creates and maintains the service's famed index. All of this would keep anyone busy. But Ball also acts as an occasional contributor to The Economist. Additionally, he's the producer behind the Rival Peak. This three-month-long interactive experience boasted millions of participants. His entertainment talent also led him to act as global Head of Strategy for Amazon Studios from 2016 to 2018.
Image attribution: Matthew Ball
Meta ETF (METV) 7 Biggest Holdings
Now that you know why Meta ETF is uniquely positioned to know about a company's prospects, it's time to look at their actual choices. Of course, there's always a lot of exciting potential to be found in the METV choices. But the following companies are the seven most significant holdings.
NVIDIA
NVIDIA (NASDAQ: NVDA) is perhaps best known to the public for its graphics cards. But the company's expertise goes far beyond video games. NVIDIA's graphics processing units (GPUs) are used for a vast array of advanced computing endeavors. It's often the power behind the 3D displays used in VR. And NVIDIA's GPUs are also commonly used for tasks related to artificial intelligence and machine learning. The company also develops a whole suite of software that can work with its hardware. The NVIDIA ForceWare, in particular, is a tremendous asset to many of the other companies associated with the Meta ETF.
Video: NVIDIA Omniverse Foundational Technology
Apple
Apple's place in the Meta ETF listing might be surprising. But the company has one of the world's most popular augmented reality development software suites, not to mention one of the most wide-selling platforms for augmented reality in the form of the iPhone. Modern iPhones have advanced AR capabilities built into both hardware and software. And the company's new M1 Ultra chip provides the Mac Studio with performance that rivals NVIDIA's 3090 graphics cards. Apple's place in ETF emphasizes the fact that hardware is needed to access the metaverse. And its phones and computers are there for it.
For more info about Apple, read "Apple Metaverse; How Apple Enters the New Digital Frontier".
Video: The Greatest | Apple
Roblox
Many people posit that networked games might be the perfect virtual space to act as a gateway to the larger metaverse. And one of the Meta ETF stars, Roblox, acts as a solid testament to that fact. Roblox began as a video game that provided tools to let players create their own content. This idea grew into a massive platform for game development. And it would, in turn, organically develop into one of the most popular and profitable metaverse implementations. This is impressive enough as is. But the Roblox developers aim to add even more features that will refine the platform.
For more info about Roblox, read "Roblox Metaverse; One of the Biggest Players in the Metaverse Worlds".
Video: Opening Cinematic | RDC 2022
Microsoft
Microsoft has seen some recent tech sell-offs, resulting in a scarcity of discounted stock. But it's part of Meta ETF for a good reason. The company has a strong track record showing its capacity to pick up new tech trends and then dominate the market. This happened with PCs, operating systems, games, and even the Internet, and the pieces are already in place with the success of the Microsoft HoloLens. The mixed reality platform is even seeing integration with Microsoft's Teams platform. Add in the company's strong online gaming presence, and it's clear that they're metaverse ready.
For more information about Microsoft, read "Microsoft Metaverse; Learn About Microsoft's Metaverse Strategy".
Video: What is Microsoft's Metaverse?
Meta
Meta (NASDAQ: FB) is arguably the face of the modern metaverse. Mark Zuckerberg announced that Facebook was rebranding as Meta during the Facebook Connect 2021 conference. This announcement served as many people's first introduction to the entire concept of the metaverse. But over the years, Meta has made it clear just how invested they are in continuing to push state of art for metaverse development. Meta's place in the Meta ETF is thanks to the company's strong push for metaverse hardware and software. For example, they've created the oculus line of VR headsets and the Horizon platform.
Video: Introducing Meta
Tencent Holdings
Tencent Holdings is a Chinese company headquartered in Shenzhen. It might not have Microsoft or Apple's name recognition in the English-speaking world, but make no mistake, Tencent is a huge boon within Meta ETF. The company is the world's largest entity in the video game industry when going by total investment. It's also notable as a subdivision of Tencent Interactive Entertainment Group (IEG). As a whole, Tencent is one of the biggest names in gaming, social networking, e-commerce, and more. It's an industry leader in the Asian and world markets, with a market value of over $500 billion.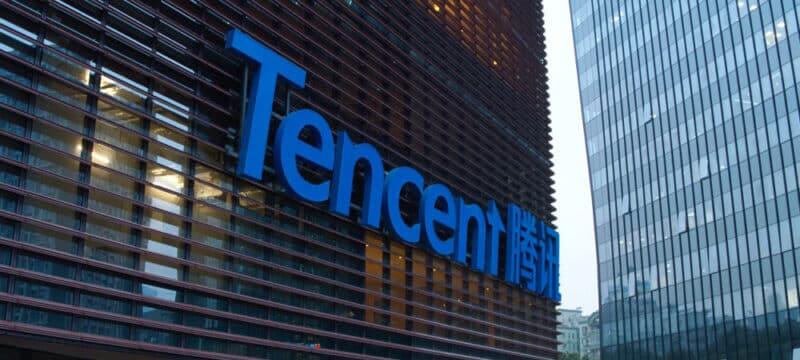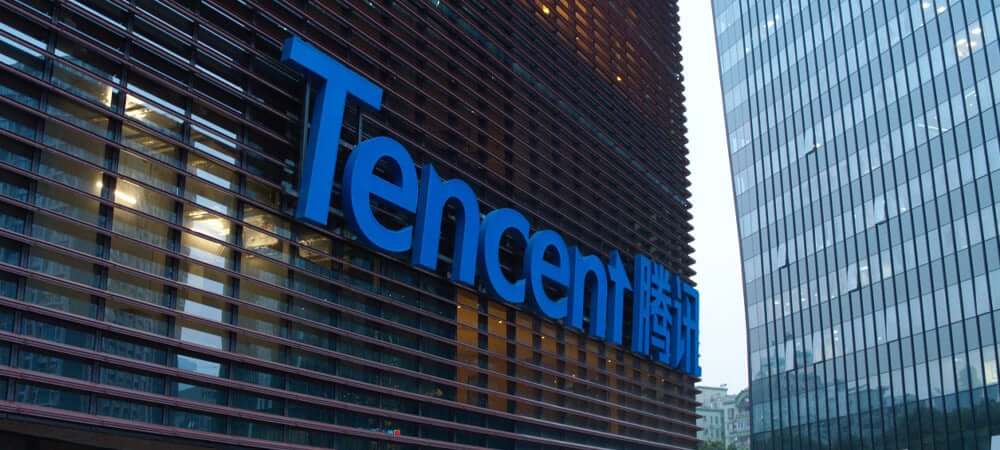 Image attribution: Tencent Holdings
Qualcomm
Qualcomm might well be the most crucial tech company that most people have never heard of. This American multinational tech company is incorporated in Delaware and headquartered in San Diago. And it's almost certain that you regularly use this company's products. Qualcomm owns patents that are essential parts of the 4G/5G networks, CDMA2000, WCDMA, and TD-SCDMA. Not to mention that they manufacture semiconductors used in everything from cars to smartphones. It's estimated that Qualcomm has a 39% share in smartphone application processors and 50% in baseband processors. All of this makes Qualcomm an extremely important part of Meta ETF.
Video: AI & the Metaverse
Trends, the Future, and Meta ETF
Meta ETF is so important because it does a lot of investigative work for you. It's essentially a top x investment list that's automatically cultivated and curated for you. But you can get even more out of your investments by staying up to date with the latest metaverse trends. Most metaverse events provide information about the latest hardware, software, and even advertising strategies like AR marketing. Online metaverse news is also an important resource. You can see some current trends in the article "Metaverse Trends; Upcoming Milestones for the Digital Frontier".
Now that you know about Meta ETF options, it's time to put that newfound knowledge to work. You can start using, investing, and benefiting from the metaverse at any time. So why not leap over it right now?
Did You Like This Article About Meta ETF?
You might also be interested in the following articles: