Metaverse summits are one of the foundational elements of the new digital frontier. People often focus on the new tools and technologies used to access the metaverse. But it's summits and conferences where creative minds decide how to implement these groundbreaking ideas. And you'll soon discover how to use summits to learn about and work with the latest metaverse breakthroughs.
Quick Menu:
Understanding the Metaverse as a Concept
Before looking at metaverse summits, it's essential to examine the metaverse and how people relate to it as a concept or idea. Because there is a larger metaverse meaning outside of implementations like virtual reality. The metaverse as a whole is a vast, boundless digital universe. It's perhaps best seen as an emergent phenomenon that develops when the digital and offline worlds merge into a singular whole. This can manifest when someone uses VR headsets to step into the metaverse. But the term metaverse also encompasses augmented reality and mixed reality.
Part of the metaverse's appeal comes from the fact that everyone can find their own meaning within it. The platform is filled with people, social activities, and the ability to make persistent environmental changes. And those qualities mean that you can find meaning in it just as you would in the physical realm. The fact that the metaverse is still experimental and in a development phase means that new concepts are constantly being created and explored. And new ways to access the metaverse are constantly appearing. In the article "Metaverse Meaning; Different Ways of Defining the Metaverse", you can explore different people's views of the metaverse's nature.
What Qualities Define a Metaverse Summit?
The metaverse is obviously a lot of fun for the people using it. But the appeal of the metaverse as a business platform is equally apparent. It's quite literally a new world where companies can be among the first to set up shop. Industry experts have laid out some impressive numbers highlighting the metaverse's economic significance. Current estimates suggest that the metaverse may be worth around $80 billion by the end of 2024. These numbers make a lot of sense when you look at the companies working with the metaverse.
Names like Microsoft, Facebook, IBM, and Google are synonymous with technological innovation. And these tech giants are all heavily invested in the metaverse. All of this helps to define metaverse summits. It's essentially where this interest transforms into collaboration. You can learn more about business-focused events in the article "Metaverse Events; Discover The Best Events for Industry Professionals".
Video: Metaverse Summit 2022 Paris Official Trailer
Why Should You Attend Metaverse Summits?
The convergence of business and the metaverse is an integral part of metaverse summits. But that concept is only the start of a larger discussion on the subject. The summits encompass one of the most rapidly moving technologies in the world. And the various topics under consideration at metaverse summits are equally exciting and dynamic. The events contain a limitless frontier of possibilities.
After all, the metaverse is itself an entire digital universe. It's an online domain where anything is possible. And the number of topics that deal with the metaverse is equally limitless. But the following subjects describe some of the most important aspects of a metaverse summit. In short, they're why you should attend a summit if you have any interest in the metaverse.
Gaining Insight into the Metaverse
Insight is at the top of the list for a good reason. Metaverse summits allow you to broaden your view of the platform as a whole. You'll always have much to learn in your particular area of expertise. But you'll also learn about areas of extended reality beyond what you're familiar with. It's a chance to talk to people working in every sphere of the metaverse. And in doing so, you can often create bridges between your own specialty and others. This is further aided by the fact that you can actually discuss the subjects face-to-face with experts.
Incredible Networking Opportunities
Lectures and speeches are an essential part of metaverse summits. But the real magic of the summits comes from the fact that you can actually have full discussions. Attending summits means jumping into a dynamic experience with some of the most important and brilliant minds in the metaverse. You can connect with people you might already be familiar with. But you also have the equally important ability to meet with colleagues from all over the world. This can lead to some incredible opportunities for networking. And the discussions can also help spur new ideas and creative output.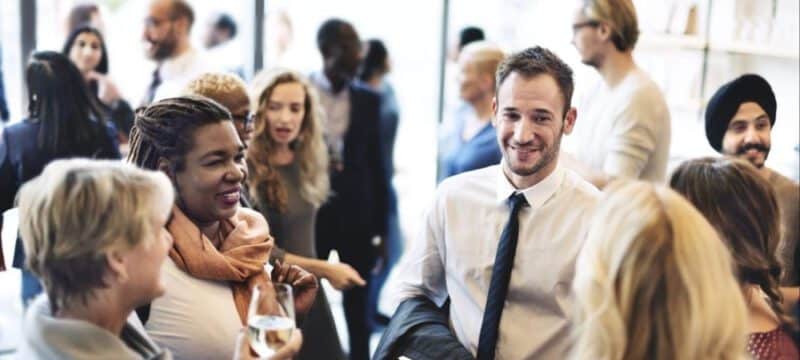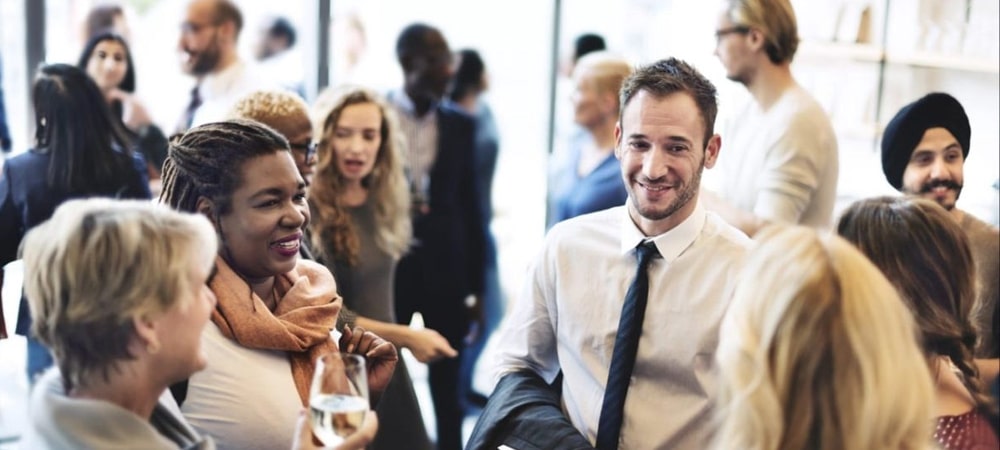 Image attribution: Medium
Share Your Own Metaverse-Related Work
Metaverse summits are a massive collaborative endeavor. Attendees have a passionate interest in the metaverse. And the vast majority are eager to discuss upcoming innovations. So it's a given that there'll be a lot of interest in any new concepts you bring to the table. You'll have a priceless opportunity to get reactions, thoughts, and constructive criticism from people with solid metaverse experience. And you never know when someone might offer insights based on their own in-development work. You might come to a summit with a prototype and leave with dozens of ideas on how to improve it.
Stay Up-to-Date with Metaverse Trends
The metaverse may well be one of the fastest-moving technologies in the world. Elements like the NFT went from new ideas to a mainstay of the tech sector in the blink of an eye. And concepts like metaverse games highlight how quickly new ideas can be melded into a seamless whole. Attending metaverse summits allows you to learn about all of these recent trends as they first emerge into the world. By doing so, you'll be able to not just work with today's technologies. You'll adapt to the challenges and opportunities of tomorrow and today.
Develop Your Skills
Everyone wants to refine their professional skillset. But that's often easier said than done. However, people find drive and inspiration when like-minded people surround them. And that's exactly what you'll experience at metaverse summits. The conferences provide you with a rare opportunity to study new technical aspects of your specialty. But on top of that, you can also spark fires of inspiration. Everyone at the summit has a real passion for the metaverse. It's almost a given that you'll feel the same when you participate in summits. The speakers, discussions, and events all help you hone your skills.
Increase Your Reputation Within the Metaverse Community
A strong reputation is a definite asset to your career. And that reputation is forged through interaction with your peers. Metaverse summits are the perfect opportunity to prove yourself to the community. Think about how many people you could reach with a technical presentation. And even group discussions where you're able to offer a particular insight will often solidify your image. This is especially important given that summits attract some of the biggest names in the industry. You can't ask for a better way to show the best of the best that you have what it takes.
Improve Your Presentation Skills
People typically associate the metaverse with technical skills. But soft skills related to communication are an indisputably important part of any career. And this is especially true for industries that require you to describe complex technical concepts in a way that anyone can understand. Metaverse summits allow you to hone both your technical skillset and your communicative skills truly. You'll have the chance to practice working with the speed of your presentation, judging the crowd's reaction, and shifting your technical details to match the audience's reception. Likewise, Q&A sessions can help you do the same with face-to-face discussions.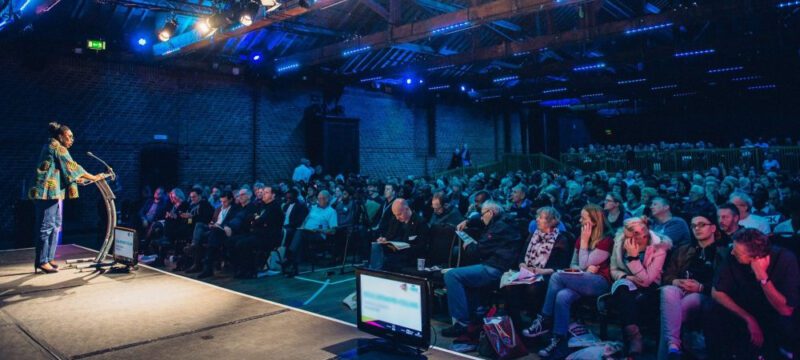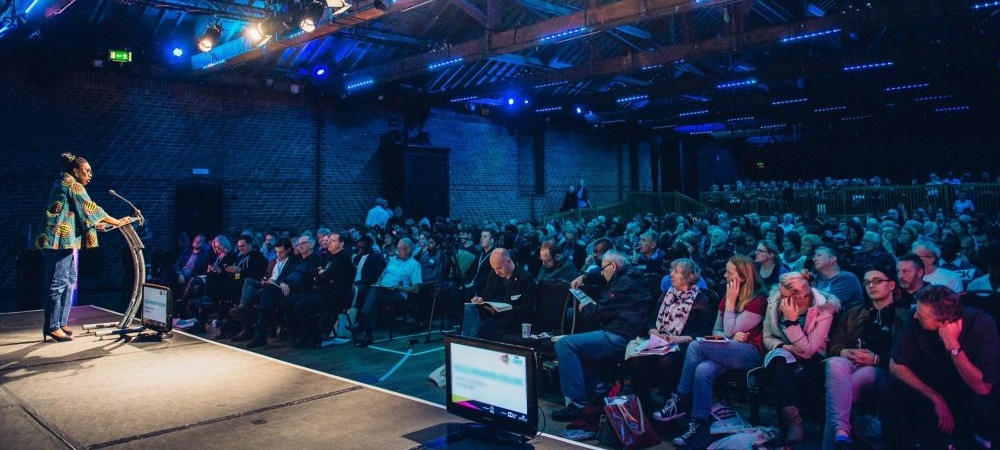 Image attribution: The Brewery
Have Fun & Explore New Destinations!
A metaverse summit can be a tremendous professional asset. And it can help you explore the digital world. But don't forget that they're also a fun opportunity to relax and enjoy a new environment. This might even mean taking a break to explore a foreign country fully. And the social environment goes beyond professional networking. Presentations might touch on the technical aspects of the latest Web 3.0 implementations or VR headsets. But talking to other attendees allows you to hear about people's experiences with them. Experiencing the emotion in people's stories can spark inspiration and expand horizons.


Metaverse Summits and the Larger Need for Standards
It's important to remember that everything in the metaverse can be changed to work with the needs of the people actually using it. It's not like the physical world, where the laws of physics are immutable constants. But people need to actually agree on metaverse standards for the platform as a whole to move forward.
And that's what the Metaverse Standards Forum fosters. The MSF can be thought of as a series of metaverse summits focused on standards. You can learn about the MSF's various projects in the article "Metaverse Standards Forum; What Is it & Why Is it Needed?".
Podcasts As Bridge Between Metaverse Summits and the Public
The social engagement that comes with metaverse summits is fun and engaging. But there are other places to hear people talk about the latest metaverse trends. Several metaverse companies are involved with podcasting. Sometimes representatives of metaverse brands appear as guests; other times, a company will act as host on an audio presentation.
And, of course, there are also fully independent metaverse podcasts. In short, there's a whole world of audio content out there. And you can find the best of the metaverse podcasts in the article "The 10 Best Metaverse Podcasts That Will Educate & Entertain".
It's abundantly clear at this point that metaverse summits hold endless possibilities. But the next step is up to you. It's time to put theory into practice and jump into this exciting new world by actually attending one for yourself.
Did You Like This Article About Metaverse Summits?
You might also be interested in the following articles: