In this series, we interview the founders and CEOs behind Metaverse companies. The metaverse is fully in development, and many different technologies are involved in this process. These inspiring people are at the frontier of developing a future where the online and physical worlds merge.
In this interview, we talk with Anton Bernstein about his company and views on the metaverse. Anton is CEO and co-founder of Pocket Worlds and runs the Highrise and Everskies virtual worlds. His work with Pocket Worlds has made it possible for people to leap into the metaverse using their phones or other mobile devices.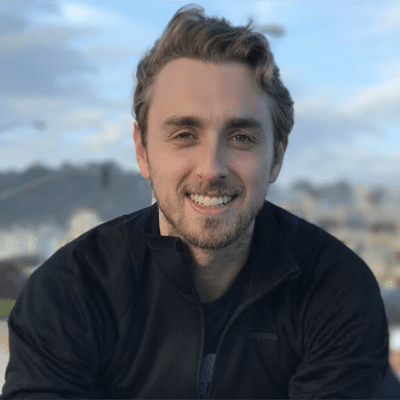 Can you tell us a bit about yourself?
I'm Anton Bernstein, the CEO and co-founder of Pocket Worlds. My friend Jimmy and I founded it in 2013 with the shared vision of creating an app that would bring people together. Having both experienced the value of online gaming in creating and growing friendships, we launched some of the first virtual worlds on mobile.
We operate two avatar-focused virtual worlds. Highrise is a mobile metaverse with two million monthly active users. And Everskies is a leading pixel doll community with one million monthly active users.
I was also an early believer in the blockchain and bought Bitcoin in 2013. Five years later, around the time OpenSea launched, I initiated my first NFT project. I'm also a seed investor in Sky Mavis, Immutable, and a few other projects.
What is the metaverse, according to you?
I believe in the virtual worlds we're creating, and they're fundamentally the metaverse. The Highrise metaverse is a place for creators and users to earn rewards by designing environments, hosting experiences, creating virtual goods, and participating in play-and-earn events.
It's a place where the physical and digital converge. People can live, play, earn, and participate in a real economy in Highrise World. We're building the next generation of the internet and changing the way communities interact with each other online.
Receive Metaverse Information & Related Topics
When and how did you realize the metaverse was going to be real?
The metaverse isn't a new concept. It's the reinvention of a social internet beyond static web pages. We saw this start in the late-2000s as popularized virtual worlds like Second Life, IMVU, and Habbo Hotel began popping up online. People formed real connections and built real experiences that nobody had seen before. Shortly after, we started Highrise as a social, creative, mobile-first virtual world.
We didn't realize this at the time, but Highrise has helped shape the public's perception of the metaverse. As a first-of-its-kind metaverse app, we brought the metaverse to the masses in a user-friendly format. We showed people how they could enter the metaverse. Fast forward to the present, and Highrise has evolved into one of the largest digital nations on the internet. It has hundreds of thousands of in-game transactions every day. So, to answer your question, I don't think there's a specific moment or event that made me realize the metaverse was real because we were the ones building it!
According to you, what does it take for the metaverse to become mainstream?
The metaverse will become more mainstream when people enter it through the communities they already engage in. For example, Disney fans will be much more likely to use the metaverse if Disney creates a metaverse and invites its users to join. Our goal at Highrise is to allow any brand, community, or person to build their own metaverse and bring their community into it. We hope this will make the metaverse more accessible to everyone.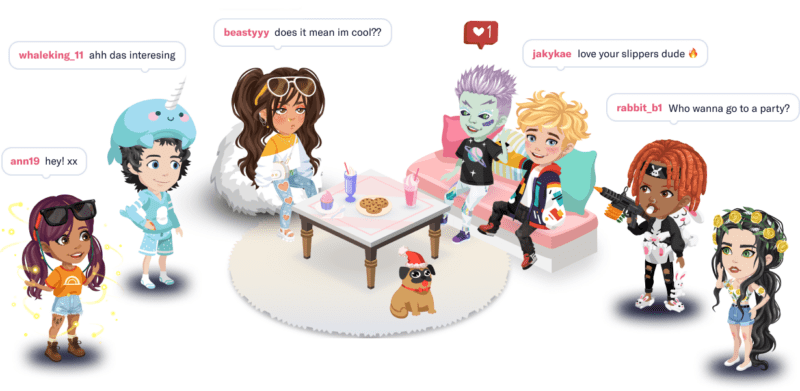 What triggered you to start your metaverse company?
Pocket Worlds is all about taking ownership, empowering our people, and equipping our community with tools to build their own worlds. Jimmy and I have experienced the intrinsic value of creative efforts within online gaming. We founded Highrise around a shared vision of creating an app that would bring people together. The metaverse wasn't even in our vocabulary when we first launched Highrise. But we knew that consumers were hungry for a platform that combined the best elements of social media and gaming.
In the following eight years Highrise has brought millions of people together from all over the world. They've built new experiences every day and have created a vibrant creator economy. Because we're an entirely self-funded team, we've been able to rapidly iterate on the Highrise app to create a sprawling virtual world. A world where hundreds of thousands of people come together every day to build new experiences.
What's the story behind your company?
My co-Founder, Jimmy, and I met in San Francisco through mutual friends back in 2013 while hunting for new challenges in our careers. Pocket Worlds was born as we sat and talked over burritos. We started by exploring the connections between virtual worlds and multiplayer games with a few smaller projects like Pocketz and Harvest Crossing. Our ultimate goal has always been to deliver worlds that empower users to build meaningful connections.
So we quickly shifted focus toward user-generated content (UGC) technology. Highrise is now over eight years old and delivers on that mission and continually empowers our users in an ever-growing digital world.
What does your company solve?
We believe that the future lies in the metaverse and feel responsible for creating a fair and safe world. Our products, specifically Highrise World, are accessible and mobile-first. They provide opportunities to build a custom experience with true digital ownership and autonomous governance. We don't just provide the tools for any brand, community, or individual to create a custom metaverse through the Highrise World Builder. We also empower successful digital ownership through our dedicated subnet blockchain.
With this shift from web2 to web3, creators have full ownership of their content. Landowners can govern and monetize their metaverse however they see fit. And they can build unique in-world experiences that engage with their users. And, on top of that, Highrise has a robust and active existing user base ready to make this leap into the metaverse. Unlike similar metaverse worlds, Highrise has true user engagement. This engagement provides a never-before-seen capacity for engagement and income.
John Radoff describes the value chain of the metaverse with 7 layers. In which layer(s) does your company operate? Can you give an example?
Our company operates at every layer in John Radoff's description of the metaverse, which makes it unique. We use spatial computing, infrastructure, human interference, and decentralization to offer Highrise users a real digital nation. One filled with people from all over the world to interact with. And who can leverage the already developed creator economy to create richer worlds and experiences. We're currently working on building out our Highrise World 3D Web Engine and our Highrise blockchain on Avalanche's subnet. This should be implemented within Q4.
Who were the people who have been the most helpful in getting you to where you are today? How did they impact your life and your success?
A lot of our experiences growing up playing massively multiplayer games helped form our belief that interactive online experiences can bring people together. This included playing games like Counter-strike, Diablo II, Starcraft, Habbo, Club Penguin, and Neopets. We worked with a company called Pennypop when we first started, which helped us develop our tech and learn how MMOs should work. Gordon and Charles's founders helped us get off the ground with erudition and office space.
What do you hope the metaverse will look like in 10 years?
I hope that the metaverse will bring the world together over the next decade in a way never seen before. That it will help deepen human connections and further social engagement. A prosperous online economy will enable new work opportunities for creators, collectors, and experience hosts from impoverished countries. A populated virtual world will bring the physical world together and make you feel more connected within a community. While also helping tear down global economic disparities and increase access worldwide.
A fully functioning economy in the metaverse removes middlemen. And this enables people in a country like the Philippines to earn revenue by selling to people in countries such as the USA. On top of that, I hope all of this is executed safely and sustainably. Pocket Worlds implements and evolves these technologies for the safety of our users. And we hope that everyone who enters the metaverse will follow our example.
How do you envision your company's role within the metaverse in 10 years?
Highrise has developed its own identity through its community. At the beginning of this year, we announced Highrise World, which we will be launching over the next couple of months. Worlds now give our users the ability to create their metaverse communities by expanding our vision to include an entire digital continent. Parcels are available to own in the form of LAND, where you can build towers with many rooms and experiences. We plan to continue developing and building out Highrise World until the name Highrise is synonymous with having a Reddit or Discord channel.