In this series, we interview the founders and CEOs behind Metaverse companies. The metaverse is fully in development, and many different technologies are involved in this process. These inspiring people are at the frontier of developing a future where the online and physical worlds merge.
In this article we sit down with Jose Antonio Tejedor of Virtway, to discuss his B2B & B2B2C metaverse platform and the metaverse itself. He's used the position to provide effective metaverse-related solutions, with support for over 1,000 in the same "room" and mobile devices, to people in over 28 countries. This includes training, e-commerce, customer engagement, and much more.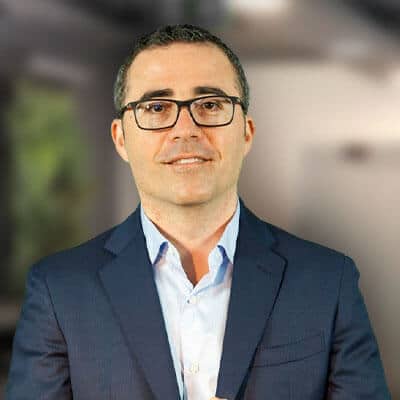 Can you tell us a bit about yourself?
I'm a computer engineer by both profession and vocation. I started programming in assembly language when I was 12. And at 16 I sold my first piece of software to a communications company. During college, I did a number of jobs as a "cracker" (not to be confused with "hacker"). At the same time, I was developing a hobby of pranking the rest of the students using the self-destructing viruses I made. My experiences in several companies, especially in Ibcmass as a production manager, helped me cultivate an entrepreneur's unique point of view.
Though my first failure as an entrepreneur came in 2000. I'd come to an agreement with the director of Afinsa for a real estate portal. With a full investment of 1.2 million euros. However, they backed out of the deal at the last minute. But that incident proved to be the seed of Virtway.
What is the metaverse, according to you?
I've always fought against the more abstract and generalist vision of the metaverse that's been spread by gurus and the like. It only served to confuse users and paralyze companies. Many in both groups declined to take the leap because they didn't fully understand it. For me, a metaverse needs to provide an experience and certain degrees of freedom.
And users need to experience this both within a 3D space and with avatars. If the metaverse is B2B it should offer functionalities adapted to the company. And if it's B2C, the metaverse should be able to get retention through its own mechanics and without depending on external events. Roblox is a great example of a B2C metaverse even though it's now moving away from the term. Which is itself a move that I fully understand.
When and how did you realize the metaverse was going to be real?
My vision of the metaverse began sometime before 2012 when we published the first version of our virtual world VIVIWO. You can even see the date on the Apple Store. We wanted to create a gamified social space with avatars. It's a little surprising that the associated vision, and the documents we created, haven't changed very much since then.
Receive Metaverse Information & Related Topics
According to you, what does it take for the metaverse to become mainstream?
The metaverse already exists as a mainstream reality for people into gaming, they just don't call it that. Gamers already have Roblox, Second Life, Zepeto, Avakin Life, Grand Theft Auto Online…a multitude of games and applications with virtual worlds. Worlds with avatars where people can play online, socialize, create… Our concept of the metaverse doesn't really interest them. But the metaverse is already becoming another technology, like "Flash" was in its time, within the business sector.
These organizations are seeing that the metaverse has real and concrete benefits in many important areas. These include marketing, training, education, e-commerce, events, etc. More and more companies are losing their fear of the metaverse and incorporating it into their strategies. In that respect, the metaverse has become one more element for a company to make use of. It'll be commonplace within just a few years.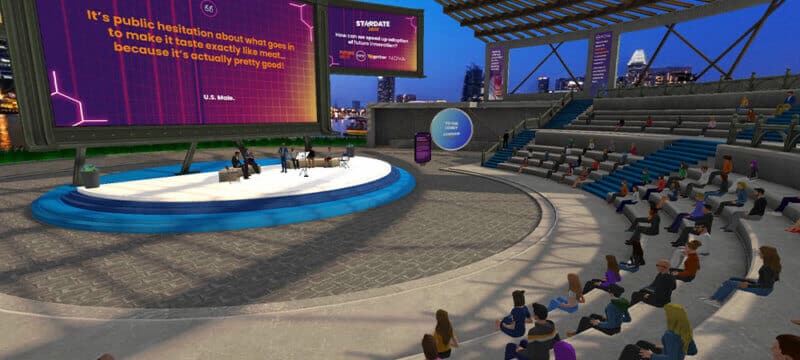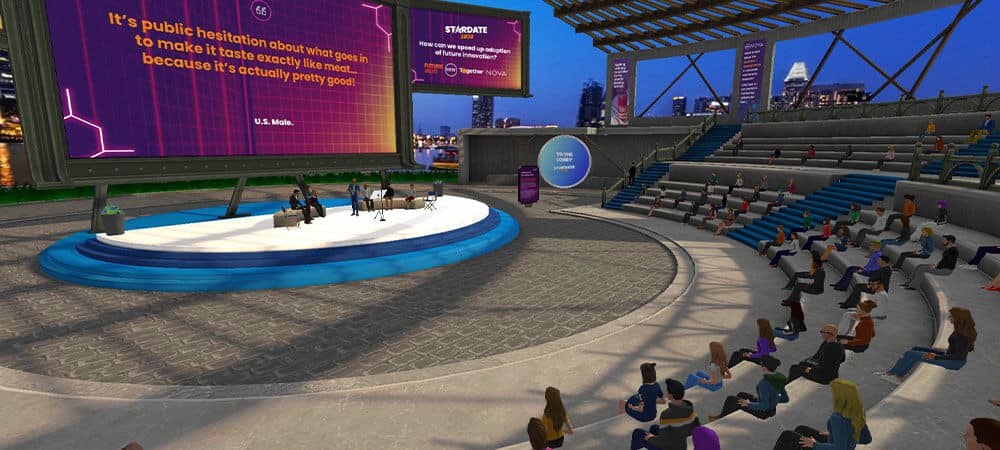 What triggered you to start your metaverse company?
We started out with Serious Games, but quickly found ourselves pivoting towards something scalable. Something that could connect millions of people together with a unique experience. And it was especially important to us that people could access it from mobile devices. That marked the beginning of a long journey into the metaverse. A few years later the pandemic arrived and a new story started.
What's the story behind your company?
We're based in Spain, and in the midst of a trip we encountered a Swedish investment fund that trusted our vision. This allowed us to focus 100% on technology. Our vision was fixed on B2C. And like many startups, we initially tried to focus on B2B to achieve turnover. But it was too early and we had to pivot several times until we found our market fit.
What does your company solve?
Our metaverse software is highly optimized thanks to the fact that it's been crafted specifically for our needs. We're the only company in the world that allows you to connect up to 1,000 users in the same room, actually seeing each other, even from mobile devices. Everyone can leverage that functionality, not just people with gaming PCs or who are connecting through the cloud.
Companies that use the metaverse with their employees can enjoy huge net savings by creating events and training experiences for hundreds of users. And customers can reach them thanks to mobile devices. We've established considerable efficiency in our mobile deployment.
John Radoff describes the value chain of the metaverse with 7 layers. In which layer(s) does your company operate? Can you give an example?
We're really in two layers. Layer 1 is for the "experience" we offer to our users. This includes events, training, games, etc. And layer 4, "spatial computing", because we have our own 3D engine. One created from scratch specifically to create "metaverses" or virtual worlds. We're equivalent to Unity, but only for this specific use.
Who were the people who have been the most helpful in getting you to where you are today? How did they impact your life and your success?
There have been three clear turning points in the history of our company. The first was when we met Juanjo Salamanca, Marcelino García, and Emmanuel Fournier. They were three senior managers of a large international company who helped the whole team to change our mentality and transition from a "national" company to an international one.
The second moment was the entry of the Swedish investment fund. Their representative, Fredrik, trusted us and made it possible to create the cutting-edge technology we have today. The third moment is recent, with the entry of Adam Lindenman and Tibor as new investors. They're two successful entrepreneurs, with a new vision, who are helping us in this growth phase.
What do you hope the metaverse will look like in 10 years?
The metaverse already exists for general users as a whole. But that's not really the case for the professional world yet, and that's where change is going to happen. We'll all have lightweight, high-quality, VR glasses. They'll support both VR and AR modes depending on what we're working on. And we'll use them as a regular complement to our PC for meetings, creative processes, training, etc. The web will be enriched with immersive 3D experiences supported by AI. This will create new narratives to compete for the consumer's attention.
How do you envision your company's role within the metaverse in 10 years?
We'll become one of the top three companies delivering the metaverse as a service to businesses all over the world. And we'll ensure that they're able to leverage that service from any device. We'll help them create events, training, education, and e-commerce services that are both engaging and fun.