Apple's metaverse strategy has been a mystery for quite some time now. The tech powerhouse's interest in the metaverse augmented and virtual reality is well known now. But how Apple plans to leverage that interest has been an enduring mystery. However, you'll soon see exactly how Apple relates to this important technology. And you'll be prepared for its exciting future.
Quick Menu:
Apple's Metaverse Strategy in the Context of the Larger Metaverse
It's essential to look at the metaverse and Apple itself before delving into the more extensive subject of the Apple metaverse strategy. One of the most critical points to remember about the metaverse is that it's a vast and continually changing digital domain that's always running. The metaverse is an actual 3D digital world without limits or borders but exists alongside the physical world. And this similarity extends to people's concept of a deeper meaning. People have differing views of what's essential in the physical world. And that's true for the metaverse as well.
Nobody knows precisely where the metaverse is going because it's still in active development. Things are constantly growing, changing, and evolving. And companies like Apple are helping drive that change. New devices like augmented reality (AR) and virtual reality (VR) headsets have made immersive journeys into the metaverse possible. But devices like phones, game consoles, and computers can open up aspects of the metaverse. And the metaverse's social nature means that everyone's own worldview can help shape the more profound meaning. You can discover more about the differing takes on the metaverse in the article "Metaverse Meaning; Different Ways of Defining the Metaverse".
About Apple
The other side of Apple's relationship to the metaverse is, of course, Apple itself. It's one of the oldest computer companies focusing on the home market, with their first home computer sold back in 1976. Apple sparked much of the public's initial interest in home computers. Though they'd eventually lose market share as other microcomputers, and ultimately, x86-based PCs began to offer more vigorous competition. However, everything changed in 1997 when co-founder Steve Jobs returned to the company.
Job's return marked a reprisal of Apple's strategy and an introduction of several new products. A new operating system, media player, and eventually the concept of a "smartphone" brought Apple massive success and profits. The company has become well known for the strategy of polishing existing but rough technologies into a state that "just works." And many wonder if this will hold for the Apple metaverse strategy.
What Is the Apple Metaverse Strategy?
At this point, you've got a good idea of how Apple typically approaches new technologies. The company tends to be both innovative and secretive right up until the point of release. But Apple has made a few elements of its metaverse-related development public over the years. And John Coogan, in particular, has been able to extrapolate a larger strategy from that information. Coogan goes over that information in his excellent explanatory video about Apple's impact on Mark Zuckerberg's metaverse.
John Coogan is an exceptionally reliable source due to his extensive experience with the metaverse and Silicon Valley. He's leveraged his passion for machine learning, programming, and motion graphics to deliver streamlined products to the broadest possible audience. And in doing so, he's been able to create insightful models of technological progress and the strategies companies use to deploy them to the public.
Receive Metaverse Information & Related Topics
Coogan notes that Meta, formally known as Facebook, recently saw a massive dip in market value. And he points out that this is largely due to increased competition for the burgeoning metaverse market from other large tech companies, with Apple being one of the key players. This might seem odd at first glance, given that Apple doesn't have any metaverse hardware on the market yet. But Coogan points out that you can extrapolate the Apple metaverse strategy from its standard business practices.
The first point comes down to an established userbase within specific forms of hardware. Over the past year, over 7 million people have bought Meta's Oculus headset. That's a huge number, but still small compared to Apple's 230 million iPhone sales during that period. This might seem like a comparison between apples and oranges. iPhones and VR headsets seem distinct from each other. While that's true regarding how the devices are used, it's not the case when you look at the hardware specs. Apple's iPhones have vital pieces of hardware related to the augmented reality side of the metaverse.
Apple's interest in augmented reality is nothing new. They had an early AR prototype as far back as the late 80s. And in 2015, the company explicitly put together a small team devoted to studying augmented reality. However, this was also where the public discourse around Google Glass became more negative. Apple could see that they needed to do something remarkably different from Google. And they began the process by hiring new experts and buying up companies with established innovative technologies. These were often companies with rough technology that Apple could streamline. This includes a company making both a creative VR headset and AR glasses. On top of this, Apple has laid a trail of patents. One of the most recent was for a finger-mounted input system that makes gesture-based controls easy and natural when using VR/AR displays.
And Apple's progress in miniaturization can't be overstated. LiDAR sensors now come in all iPhone Pros. And this advanced technology is precious for mapping out areas to use with augmented reality. Apple has also made huge strides in creating custom ARM processors that are powerful enough for laptops but portable enough for mobile devices. Apple is essentially delivering metaverse-related hardware to the average person without even needing to market or announce it explicitly. This could result in the passive development of an Apple metaverse over time.
Moreover, Apple has a 70% market share for its mobile devices among young Americans. This is the demographic that tech companies court when trying to leverage cutting-edge products. It's a hip and dynamic demographic that acts as a global trendsetter. And Apple is in an enviable position to have most metaverse pieces already in this market's hands. But things aren't quite simple when looking at other elements within Apple.
How and Why Apple Appears To Be Building Toward a Dominant Position Within the Metaverse
One potential risk comes from Apple's App Store. Take the wildly popular game Fortnite for example. The game is free to download but offers in-app purchases and is already considered to be a metavere game. Apple requires a flat 30% of any profit from those in-app purchases for anything downloaded from its App Store. Meanwhile, services like Stripe might only take 3% of sales. The difference is especially significant because the metaverse is something of an internet unto itself. The metaverse hosts economies and doesn't typically pay into them with additional fees. Think of sales tax as a point of comparison. California currently has the highest US sales tax at 7.25%. Now compare that to Apple's 30% charge on anything sold through an app downloaded off the App Store. You need to take the most significant sales tax in the US and multiply it four times to come close to what Apple demands.
Apple's determining factor may very well be down to how it balances two competing statistics. On the one hand, it has a huge percentile of the most important demographic. But on the other, the associated fees when using that platform might drive away the very developers it needs to build up a stable metaverse platform.
And Apple's dominant position really can't be overstated. Suppose you look at numbers based solely on infrastructure. In that case, Apple already has a dominant role in augmented reality hardware thanks to integrating those technologies into the iPhone and iPad. It has mature programming libraries and development platforms tailored to create augmented reality systems on those devices. Apple is, of course, also working on hardware headsets and glasses specific to use with AR and VR. Still, Apple's biggest hurdle may come from its business strategy rather than technological limitations. The company has pieces already set to dominate the market. But there's a larger question of how to monetize that platform. Apple's choices there may well be what determines whether they'll dominate the metaverse or not.
Future Products & Services Developed Based on the Apple Metaverse Strategy
Information has also come out to suggest some specific projects that are in the works. These plans might change as Apple innovates new concepts and solutions. But they all provide a solid idea of how Apple drives its underlying research and development.
Software (for Developers)
With so much of Apple's metaverse technology still behind closed doors, you might be surprised to find that it's not the case for its development software. Apple already has a mature set of software for developers who want to use augmented reality in their apps for Apple devices. This includes the ARKit and RealityKit development libraries, along with tools like Reality Composer and Reality Converter.
Video: Apple ARKit 2 demo at WWDC 2018
Mobile AR
The previously mentioned software development platforms and libraries obviously need somewhere to run. And this is where Apple's mobile devices come into the picture. Earlier, you saw that Apple has been introducing more and more hardware related to the metaverse into its mobile devices. Combine that with Apple's augmented reality development software, and every iPhone becomes an augmented reality device. In fact, when you consider mobile AR, Apple can be regarded as the industry leader in augmented reality. Every modern iPhone has the hardware needed to support surprisingly advanced augmented reality. Of course, an actual headset from Apple will be even more impressive. But for the moment, an iPhone can still produce remarkable results.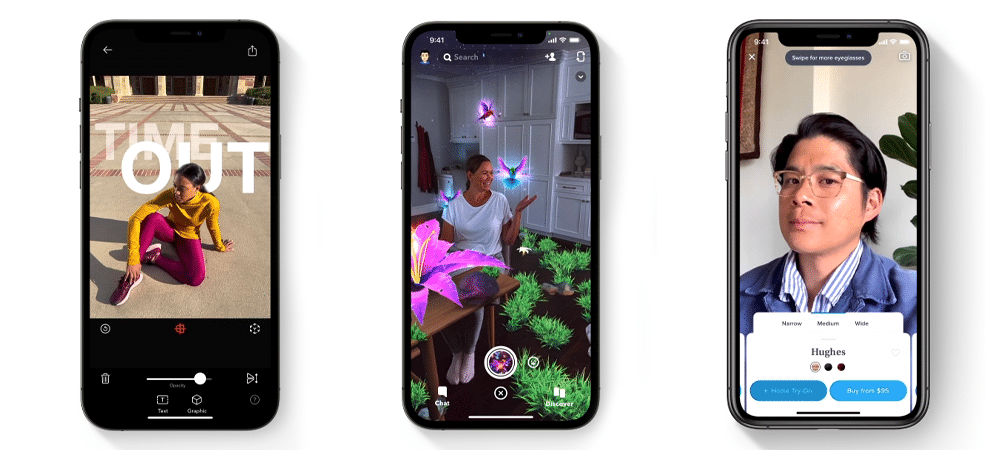 Image attribution: Apple AR
AR/VR (Mixed Reality) Headset
Data suggests that Apple is working on at least two approaches to mixed reality headsets. The first is an AR/VR headset which is speculated to have a 2023 release date. A-series processors stand to make the headset surprisingly powerful and able to run without pairing to an iPhone or Mac. It should look a little like Meta's Oculus Quest, but with a sleeker and lighter design.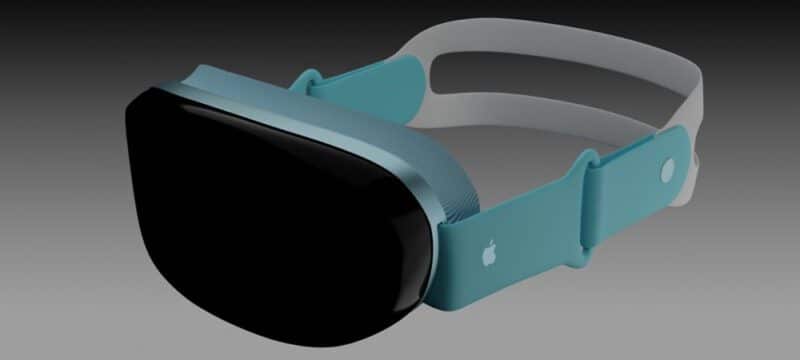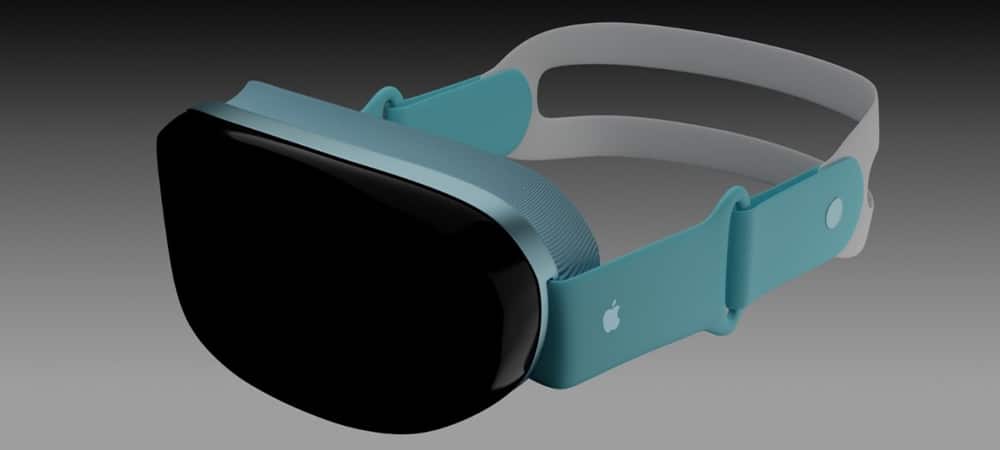 Image attribution: Apple Insider
Augmented Reality Glasses
Apple's augmented reality glasses should appear at some point after the initial release of its headset. It's thought that these glasses will look quite similar to a standard pair and will even support prescription lenses. The interface will put heavy emphasis on gestures to trigger pre-set commands. The display seems to be using an OLED microdisplay from Sony. This will mean a fast response rate and high contrast at a resolution of around 1280×960.
You can learn more about Apple's upcoming hardware and metaverse support in the article "Apple Metaverse; How Apple Enters the New Digital Frontier".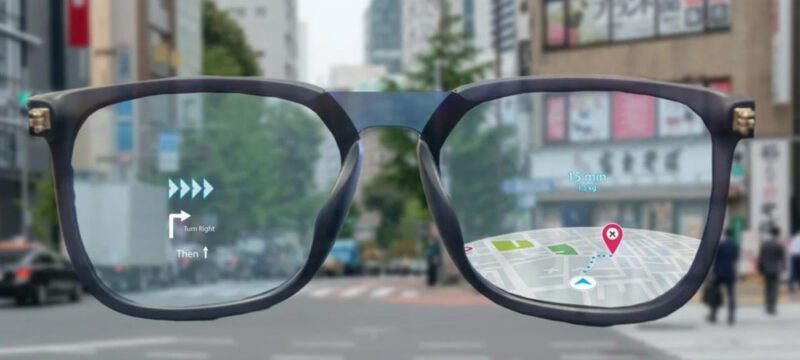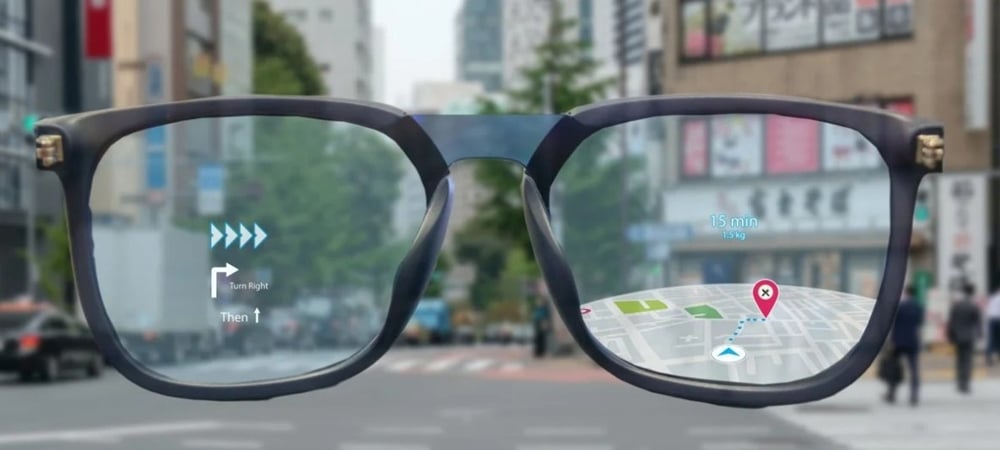 Image attribution: Teal Mango
4 Other Giant Tech Companies Entering The Metaverse Space
Much of the speculation about the Apple metaverse strategy stems from the fact that the other tech giants are already in motion. The following companies are the most prominent players within the tech industry. And they all have their own ongoing strategy to work with the metaverse.
Facebook/Meta
Facebook's rebranding to Meta came as part of a larger refocusing on the metaverse at a time when much of the public had never even heard the term before. But today, Meta stands as one of the undisputed leaders of metaverse-related innovation. They're pushing hardware forward with the industry-leading Oculus virtual reality headsets.
And the Horizon platform serves as a hub for the metaverse company. Meta's success presents some intense competition for the Apple metaverse strategy. You can discover the history and products linked to Meta's metaverse strategy in the article "Facebook Metaverse; Explained, Examples, Devices, Vision & Critics".
Microsoft
Much of the mystery around the Apple metaverse strategy is due to its role in creating today's computing culture. However, the same is also true for Microsoft. Apple and Microsoft have had a rivalry since the early days of home computing. And Microsoft is already making substantial progress in pushing ahead of Apple in the larger metaverse.
This is largely coming through innovation with augmented reality with the Microsoft HoloLens. But the acquisition of Fortnite also suggests impressive progress. You can see Microsoft's side of metaverse development in the article "Microsoft Metaverse; Learn About Microsoft's Metaverse Strategy".
Amazon
The Apple metaverse strategy has been a mystery for some time. And Amazon has been taking a similar approach to its own strategy. What people do know is that Amazon has been steadily hiring people based on their experience with the metaverse. This may, in part, be due to their AWS Cloud Quest game.
The educational tool incorporates elements of the metaverse, such as support for the blockchain. However, the game is probably itself evidence of larger projects. You can unravel the mystery of Amazon's metaverse in the article "Amazon Metaverse; Amazon's Vision Entering the Metaverse".
Google
Google highlights why the Apple metaverse strategy packs a lot of wisdom with its emphasis on patience. Google lept ahead of the competition when it released the original Google Glass. But in retrospect, the world wasn't quite ready. But since then, Google has been refining glass while creating products like Google Cardboard and enhanced augmented reality APIs for Android.
Google is also quietly developing some cutting-edge tech like Project Iris. However, Google's largely silent about its more ambitious plans. You can discover the past and future of Google's metaverse in the article "Google Metaverse: Google's Take on the Digital Universe".
At this point, the Apple metaverse strategy has been a long time in the making. But the company has a fantastic track record for popularizing new innovations. From here, you can watch a tremendous metaverse future unfold.
Did You Like This Article About the Apple Metaverse Strategy?
You might also be interested in the following articles: