Meta Quest Pro has been a hot topic of discussion for some time. This device isn't just one of the most technologically advanced VR headsets on the market. It's the latest and greatest from a tech giant incredibly invested in this new digital frontier. But what can you expect from the device once you get your hands on it?
Quick Menu:
Reality Labs & Meta
Before looking at the Meta Quest Pro, you need to learn about the company which created it. On the surface, the pedigree of the device seems self-evident. After all, isn't the Meta Quest Pro made by Meta? And Meta did indeed create the VR headset. But there's far more to the story.
The origin of the Quest Pro begins with a company called Oculus. The main product Oculus worked on was a VR headset called the Oculus Rift. Keep in mind that VR was still a relatively obscure subject at this point. It was still in the earliest days of home VR gear.
But Oculus was sure that the Oculus Rift could bring VR into the average person's home. And Facebook agreed, to the point where the company acquired Oculus in 2014. And when Facebook rebranded as Meta, the Oculus hardware followed as its VR line.
Meta VR Device Evolution
The release of the Meta Quest Pro is awe-inspiring when looking back at the first Oculus released in 2016. Home VR was an untested idea. But the Rift proved it could be done. And Facebook followed up on the idea by taking things in an even more experimental direction for the Oculus Quest.
The Quest used an Android-based system to provide PC-free operations. But Facebook would build on this concept by enabling a practical wireless PC "air link". Facebook's progress included a new Oculus Go and Quest. The Quest 2 can handle both native and PC apps.
A Look Back at the Quest 2
Every VR headset from Meta has brought something new and exciting. But the Quest 2 was a significant release within the larger metaverse ecosystem. The main reason is that Quest 2 finalized many of the interface elements used by Meta. The company had been experimenting with different operating styles.
Receive Metaverse Information & Related Topics
And the Quest 2 lets users take advantage of multiple options within the same device. The Quest 2 even provided both wired and wireless options when linked to PCs. You can learn more about the Quest 2's history in the article "Oculus Quest 2; Overview, Features, Accessories and More!".
Video: Introducing Oculus Quest 2
Project Cambria & Release of the Meta Quest Pro
By 2021 the Oculus line had successfully proven the validity of home VR. People were understandably intrigued when news came out that there would be an important announcement at the Facebook Connect event in October. A new project Cambria system was announced that would take the current VR gear to the next level.
The announcement clarified that Project Cambria would come with a higher price point. But this was due to the equally impressive specs. This included pancake optics, color passthrough, and more. Project Cambria essentially offered a new and more advanced take on virtual reality.
Even the system's controls leveraged advanced techniques, like EMG input, to allow for gesture-based commands. Of course, Project Cambria was only a development title. It would eventually receive the official title of Meta Quest Pro. It would also be the first entry into a new line of high-end releases.
Video: Introducing Meta Quest Pro
Features of Meta Quest Pro
At this point, you've seen the technological progression which led up to the Meta Quest Pro. But what exactly sets this high-end device apart from the competition? While there are many elements to look at, you can see how it compares by looking at the following features.
The Build
A VR headset's form factor is one of the biggest challenges for metaverse companies. A headset must be light and compact but also possess powerful processing capacity. The Meta Quest Pro solves that problem with a Qualcomm Snapdragon XR2+ system. The XR2+ is optimized for VR and averages around 50% better performance than the Quest 2's system. The new Meta Quest also offers 12 GB of RAM and 256 GB of built-in storage while remaining lightweight. The Pro features 10 sensors, divided between the interior and exterior. It also supports inter-pupillary distances between 55 and 75 mm.
Image attribution: Meta
Visual & Audio Specs
The Meta Quest Pro features a new pancake optic system that folds light. This reduces module depth by 40% while still offering sharp visuals. Its outward cameras are four times as effective as the Meta Quest 2's. The two mini-LED displays run at 1800×1920 resolution. This is a 37% jump in pixels per inch and 10% pixel per degree to the Quest 2. The Pro's refresh rate does dip slightly compared to the Quest 2. The pro has a maximum refresh rate of 90Hz, while the Quest 2 can reach up to 120 Hz for specially designed titles.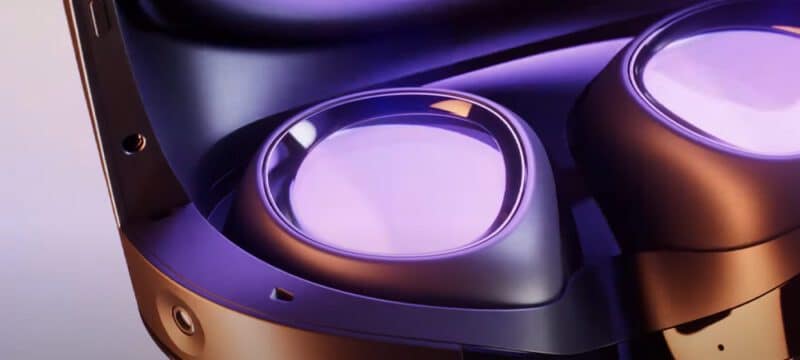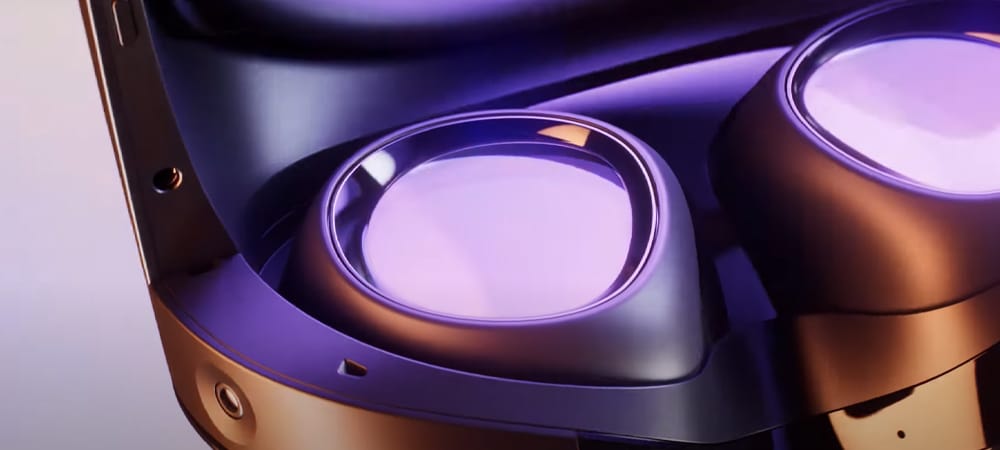 Image attribution: Meta
Controls
The Meta Quest Pro gives users additional freedom to multitask through an open periphery. This means you can use your peripheral vision to keep track of the virtual and physical worlds simultaneously. Or you can use the system's magnetic blockers to immerse yourself in the digital world fully. The immersion is further enhanced through independent 3D controller tracking that enables constant interaction with the environment. The new system provides full 360-degree motion thanks to three sensors built into each one of the controllers. And amazingly enough, they're backward compatible with the Meta Quest 2.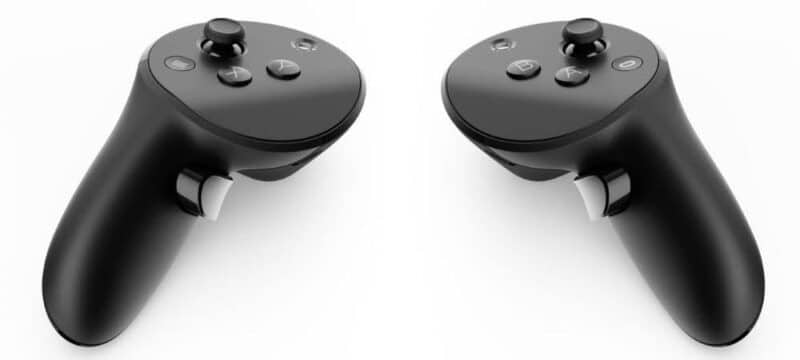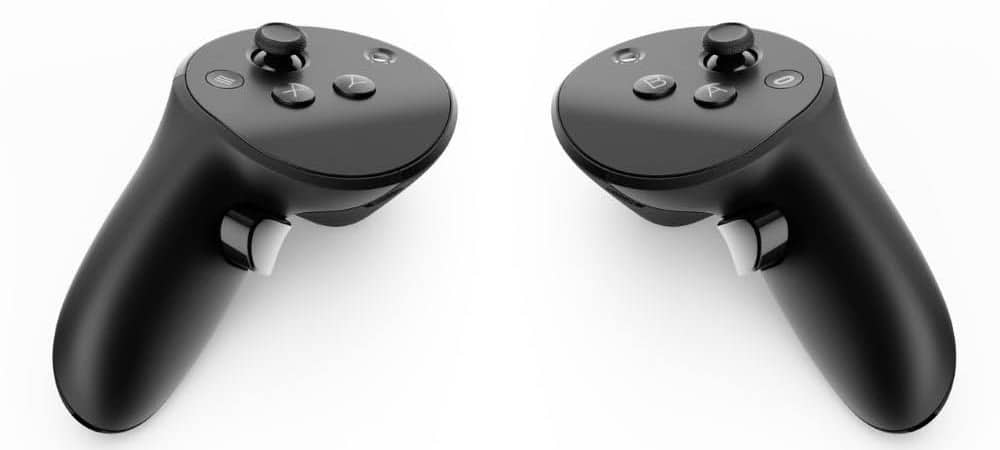 Image attribution: Oculus
The Experience
The enhanced immersion of the Meta Quest Pro also allows for true mixed reality. It provides users with a remarkable freedom to mix and match elements of the physical and digital worlds. For example, you can use productivity apps like Immersed while still using a physical keyboard at your desk. Or you could use apps like Gravity Sketch and Arkio to discuss furniture design with people while also testing how it'd look in your physical surroundings. Meta is one of the first metaverse brands to allow for this level of connection between the digital and physical realms.
Video: New Ways | Meta Quest Pro
Meta Quest Pro Development Apps
The Meta Quest Pro has obvious appeal for anyone interested in using the latest and greatest in virtual reality hardware. But it's also incredibly enticing for software developers. The Pro doesn't just have amazing hardware. It also has several software components that make it easy to develop.
The Quest Pro's Passthrough, Spatial Anchors, and Scene Understanding make it easier to blend the physical and digital worlds seamlessly with minimal programming. Scene Understanding and Scene Model systems can even provide apps with access to the user's environment. All in a mathematically modeled package that's compatible with a variety of different techniques. The Voice SDK even makes it easy to integrate spoken language with your code. Meta wants to ensure developers have everything they need to create apps for the Meta Quest Pro without needing many additional resources.
Some of the Apps Available for Meta Quest Pro
The Meta Quest Pro is still very new to the larger market. But that shouldn't be taken to mean it's light on apps. As previously noted, there are a number of assets that developers can use to create applications for the device. Not to mention the fact that the Pro can use a wealth of existing Quest 2 software. The following apps are among the best and most interesting options available for the Pro.
Horizon Workroom
Horizon Workrooms supports both the Meta Quest Pro and Quest 2. Pro users upgrading from the Quest 2 can keep using their favorite VR office productivity platform. People using either Meta hardware platform can also interact with each other without needing to worry about any compatibility issues.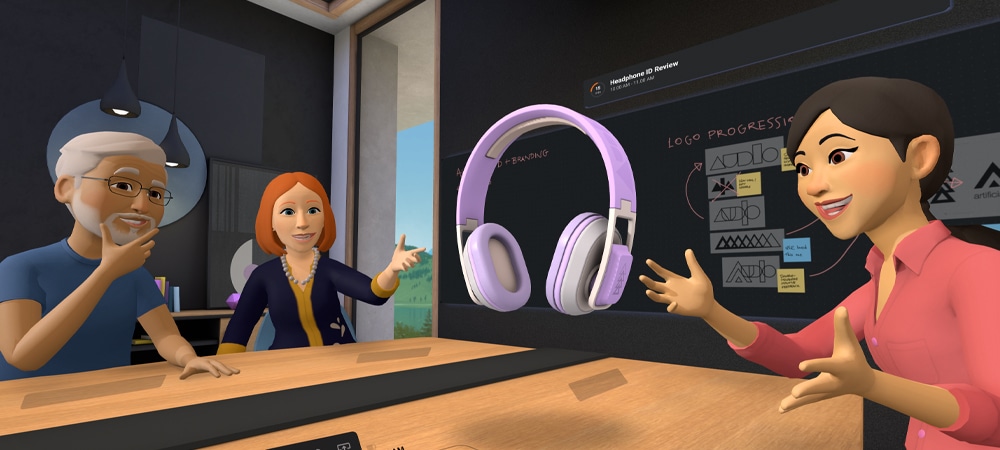 Image attribution: Oculus
Wooorld
Use your Meta Quest Pro to explore anywhere on earth with Wooorld. It lets you instantly jump into many cities, exotic locations, and tourist attractions. And you can even join up with friends in VR to enjoy exploring the locations together. And everything's in beautifully rendered 3D.
Video: Wooorld Launch Trailer
Painting VR
Painting VR lets you enter a virtual art studio with painting materials just by donning your Meta Quest Pro. The app fully leverages the Pro's enhanced capabilities by melding physical and digital elements. For example, you could paint on a virtual surface that is sitting on your physical table.
Video: PAINTING VR
Figmin XR
The Meta Quest Pro is already proving itself an ideal environment for your artistic expression. Figmin XR is another art-focused app for the VR platform. You can draw and sketch within it to create 3D art. But the design elements even allow for the creation of physics-based games or edutainment.
Video: Figmin XR is coming to Quest Pro & Quest 2!
Tribe XR | DJ in VR
Have you ever thought about becoming a DJ? This app lets you actually learn those mixing and musical skills by putting on your Meta Quest Pro. You can get lessons from DJs and use virtual nightclub-standard equipment. It even features a CDJ-3000 deck and DJM-900 NXS2 mixer for full authenticity.
Video: Tribe XR – DJ in VR 
The Price of Meta Quest Pro
October 25th marks, people finally have the chance to buy a Meta Quest Pro. The price tag is a significant increase over that of the Quest 2. But at the same time, keep in mind that it includes the controllers, stylus tips, partial light blinders, and a charging dock.
Click here to view the official Oculus online store for information on up-to-date pricing.
Public Feedback & Opinions
There's no doubt that the Meta Quest Pro marks a huge leap forward for Meta's VR hardware. However, there are areas where Quest 2 still comes out ahead. For example, the Pro's extra performance also means that it has worse battery life. And the Pro's focus on mixed reality can mean that you may feel a little less immersed in purely virtual software experiences such as Horizon Worlds. Though, of course, the light blinders help compensate for that issue.
The Pro's most significant advantages are its more powerful processor, screens, and input devices. And this can indeed give a big advantage to most areas of virtual reality. But at the same time, the Quest 2 is a great headset that offers impressive performance for most tasks. If you're mainly focused on gaming rather than mixed reality then the Quest 2 is still a fantastic VR headset.
Video: New Sketch | Meta Quest Pro
The Larger Tech Ecosystem
The Meta Quest Pro is obviously quite impressive. But at the same time, it's far from the only metaverse-related gear on the market. Many of the biggest names in the tech world are working on metaverse hardware. And each company typically brings something unique to its own devices.
Companies like Valve or Sony typically have tight integration with their own platforms. At the same time, Microsoft and Google are bringing augmented reality into specific fields and professions. In the article "Metaverse Devices; The Best Gear To Enter the Metaverse", you can dive deeper into the wider world of extended reality tech.
Saying that the Meta Quest Pro has been eagerly anticipated would be an understatement. Meta's new high-tech gear is pushing VR forward. But now that it's here and you've seen the specs, you can decide if it's right for you.
Did You Like This Article About Meta Quest Pro?
You might also be interested in the following articles: