Metaverse blockchain development is one of the most exciting examples of technological progress. These metaverse blockchain projects are reshaping almost every aspect of the world. However, high-tech, cutting-edge endeavors aren't always easy to understand. But you'll soon have a solid grasp of these projects. And you'll even know how to participate in the various projects that you find most interesting.
Quick Menu:
What Is the Metaverse and How Does It Relate to the Physical World?
It's essential to define the metaverse before moving on to the metaverse blockchain. The metaverse is often described as a digital 3D universe. But the metaverse as a whole is best thought of as a merger between the physical and online worlds using immersive technologies. The metaverse can act as a 3D world that you step into. This is known as virtual reality (VR). But it can also act as an overlay that sits on top of the physical world. This is known as augmented reality (AR). These use VR headsets and AR displays.
You can also access the metaverse through standard computers, game consoles, and phones. The metaverse is boundless, decentralized, and always-on. How you access the metaverse doesn't change its essential nature. And you can even socialize in the metaverse with people who are all using different methods to access it.
The metaverse is already active, though it's still entirely in development. It's experimental to the point where nobody knows what new capabilities could show in the future. You can discover the full story of the metaverse and its most notable features in the article "Metaverse Guide; Understanding The Basics Will Open Up a New World".
The Most Significant Blockchains for Projects within the Metaverse
The blockchain is a complex subject, but you can essentially think of it as a digital public ledger. Different ledgers are made of different materials and require other methods to log items properly. Likewise, different blockchain implementations have different traits and benefits. Those with the most to offer are more commonly used in metaverse blockchain development. And the following examples are the best of the best blockchains for metaverse blockchain projects.
Bitcoin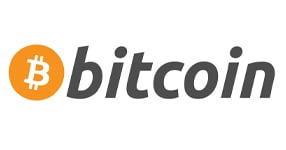 Bitcoin was created in 2009 as a decentralized digital currency that was tied to its blockchain. It took a while before people knew what to make of it as this was in many ways the first popularization of Web 3.0 and crypto. Some of Bitcoin's benefits were instantly apparent. It had lower transaction fees than most online payments, wasn't linked to a single government, and was fully secure. Even the fact that it used peer-to-peer (P2P) technologies for instant payment was impressive. But it's especially notable for popularizing the idea of the blockchain and raising interest in metaverse blockchain development.
Ethereum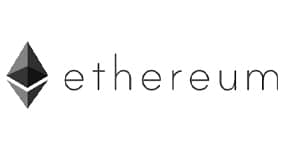 Like Bitcoin, the Ethereum blockchain is perhaps best known to the public because of its native cryptocurrency. The Ethereum cryptocurrency, also known as ETC, is one of the most popular options in widespread use. But the Ethereum network itself is a robust blockchain that supports a wide range of decentralized apps. In fact, this flexibility has made it a prevalent option for groups that want to integrate some level of scripting into blockchain authentication. The Ethereum blockchain is also inherently fair. No one person can monopolize control of the blockchain. This makes it impossible to manipulate the Ethereum blockchain.
Polygon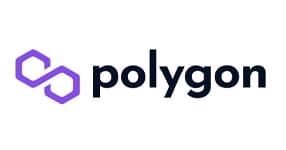 Polygon is a scaling solution that runs in conjunction with the Ethereum blockchain. It's a "sidechain" or "layer two" that can run adjacently to the standard Ethereum blockchain. The popularity of Ethereum has grown at an exponential pace that defied even the most optimistic expectations. But a considerable userbase also increases transaction fees. Polygon remedies this by running alongside Ethereum to provide faster transactions at a lower overall cost. You can move crypto over to Polygon while still using apps typically exclusive to Ethereum. And Polygon's cryptocurrency, MATIC, even gives holders voting rights for internal development.
Binance Coin BNB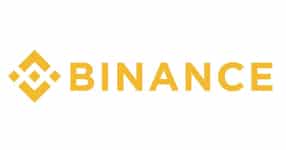 The history of the Binance metaverse blockchain is tied to the Binance Coin. Binance Coin was developed initially with the Ethereum blockchain using the ERC 20 standard. One-third of the funds raised during its initial coin offering process was later used to create a new Binance blockchain. Today the Binance Coin and Binance blockchain are linked together. One exciting aspect of the Binance blockchain is how excess profits are leveraged. Every quarter the system will move one-fifth of its profits. This can take several different forms. It ranges from use as payments to controlled, destructive, repurchase "burns".
Cardano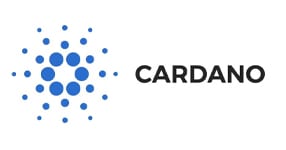 Cardano is a metaverse blockchain implementation using relatively innovations in decentralized proof-of-stake techniques. It's a third-generation blockchain that offers significant advantages over the prior proof-of-work networks like Ethereum. This is thanks partly to Cardano's use of the Ouroboros consensus protocol. Ethereum is powerful. But it has some inherent issues with energy use, transaction times, and cost. Charles Hoskinson, the co-founder of Ethereum, developed Cardano to respond to those perceived issues. Cardano is particularly impressive for its public and well-researched roadmap. People can see precisely where Cardano is, where it's going, and how peer-reviewed insights factor into those plans.
Solana
The Solana metaverse blockchain specifically targets application development. It accomplishes this through many different methods. One of the essential points comes down to processing speed. It can process an impressive number of transactions quickly, and it has lower transaction fees for those processes than most other blockchains. Solana also has innovative features like its Proof of History (PoH) implementation. Every node in the Solana network can verify timespans in the ledger on a trustless basis. Solana highlights that optimized algorithms can let transactions scale to match network bandwidth.
WAX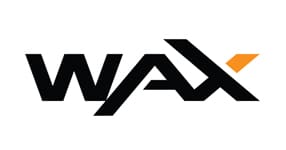 WAX, also known as WAXP, is a metaverse blockchain development that aims for fast, simple, and safe e-commerce related transactions. Most previous blockchains seek to satisfy a wide range of different usage scenarios. But WAX aims to optimize e-commerce performance over any other task. This has led to the use of an exceptionally efficient delegated proof-of-stake (DPoS) consensus mechanism. WAX also features some vital metaverse blockchain projects related to e-commerce. This includes a WAXP-to-Ethereum bridge for easy conversion of WAX tokens. The WAX blockchain is also intended to act as a solid base for future e-commerce related development.
The Most Fascinating Metaverse Blockchain Projects in Active Development
The previously discussed blockchain implementations have a lot to offer. But how exactly are they being used by metaverse blockchain developers? You'll soon see how some of the most innovative minds have leveraged different blockchains to create revolutionary new metaverse blockchain projects.
Immunity.Life
Immunity.Life proves that metaverse blockchain technologies are applicable in almost every walk of life. It's a project that combines NFT verification and artificial intelligence with the Cardano blockchain to store medical data. The decentralized nature of the blockchain also extends to this information. Patients can use a mobile app to access their data and control where and how it's shared with others. This makes it easy to allow access to hospitals, companies, or other relevant bodies while denying access to others. The progressive nature of this system is also expected to help epidemic models and improve quality of life.
Image attribution: Immunity.life
Decentraland
Decentraland stands as one of the most dynamic metaverse blockchain projects. It had humble beginnings when first launched in 2016. At the time, it was a simple 2D game. But eventually, it's developed into a 3D universe and shining example of the exponential growth of metaverse crypto. It's common for metaverse games to have a thriving economy. But Decentraland grew into an entire world with authentic real estate markets and NFTs valued at hundreds of thousands of dollars. Decentraland properties, called LAND, are bought using the MANA token. MANA and LAND are both tied to the Ethereum blockchain.
Video: Decentraland's New Building Tool
Star Atlas
Metaverse games have been one of the more significant success stories within the metaverse. But Star Atlas offers a unique spin on the basic idea of metaverse gaming. One distinction comes from the fact that Star Atlas is a space-themed game with a genuinely vast universe to explore. But it's also an example of a metaverse blockchain system where people can earn money while gaming. Star Atlas uses Unreal Engine 5 to provide immersive graphics. Meanwhile, the Solana blockchain provides a solid blockchain to build an economy upon. Players use tokens to buy and sell land, build cities, and host events.
Video: Star Atlas – The Trailer
Sandbox
Sandbox is an example of a metaverse business that thrives by empowering users. Sandbox is, as the name suggests, a sandbox game. But it provides some unique metaverse twists. Sandbox essentially provides users with a living world filled with people and opportunities to create anything they could imagine. The Ethereum blockchain also makes it easy to use the system's token, SAND, to buy and sell unique assets. This has led to a thriving digital economy with land deals, exciting social events, and opportunities for creative expression. Sandbox is a metaverse blockchain project emphasizing creativity and entrepreneurial spirit.
Video: The Sandbox New Official Teaser 2021
Radio Caca
Radio Caca is a large-scale metaverse blockchain system that works with some of the biggest names in the tech industry. On the user-end, they're perhaps best known for the metaverse game Metamon. It utilizes the Binance Smart Chain to handle many metaverse-related functions within the more extensive system. However, Radio Caca has also teamed up with Google AI, Microsoft, and even Space X to push even further for a truly vast metaverse. Radio Caca activities include acting as exclusive manager of the Maye Musk Mystery Box NFT and as a DeFi+GameFi vehicle for The USM's metaverse.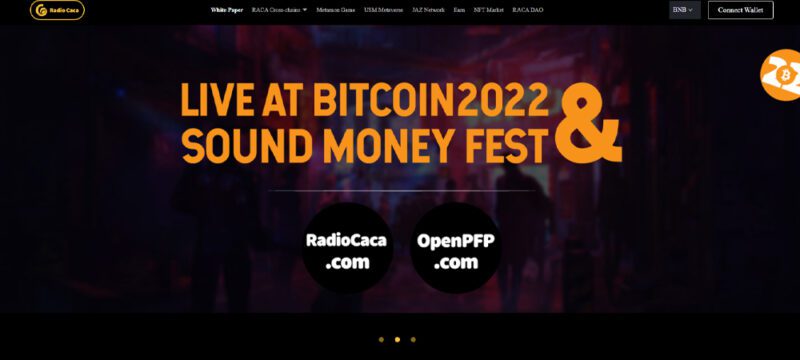 Image attribution: Radio Caca
MetaHero
MetaHero is a unique merging of the Binance Smart Chain with scanning technology. The result is a metaverse blockchain innovation that blurs the line between the physical and metaverse worlds. It's not uncommon to find metaverse brands selling their wares online as NFTs. But what if you could scan physical objects to import them into the metaverse directly? That's exactly what MetaHero has accomplished. MetaHero scanners consist of a chamber with 16 moveable systems, server units, and four separate cameras. Sixty-four additional internal devices act in unison to perfectly capture the state of an object at any particular moment.
Video: Metahero Trailer
Bloktopia
Bloktopia is a metaverse filled with towering heights and exciting opportunities. This metaverse blockchain system consists of an immense VR skyscraper that spans 21 floors. The number was chosen to commemorate 21 million bitcoins, and Bloktopia exists as a metaphor for this crypto transition. The tower rises from the surface of a decaying world. Much like crypto is seen as a rise from archaic economic models. The player experience highlights Bloktopia's focus on the digital economy. Users can work with real estate ownership, ad revenue, and other profitable options. And earnings are, of course, backed by the blockchain.
Video: Bloktopia Trailer – This Changes Everything
Wilder World
The metaverse is home to some fantastic artwork. But Wilder World is a metaverse blockchain implementation that seeks to take digital art to the next level. Users can begin exploring the platform in Wiami. The city is similar to a metaverse-based Miami. But it's built on the Ethereum blockchain rather than Floridian soil. The city is one example of how Wild Worlds can function as a showcase for artists and other creators. Of course, even artists and art collectors need to take a break. And Wild Worlds gives people the opportunity to race in Wiami through the Wilder Wheels game.
Video: Wilder World Trailer
Alien Worlds
Alien Worlds is a reasonably new metaverse game. But since it was originally launched in December 2020, it's become one of the most popular games on the WAX blockchain. This metaverse blockchain system's most significant draw comes from the mining and staking mechanics. The larger ecosystem gives players the ability to create an NFT mining procedure to produce Trillium. This is one of the metaverse blockchain projects that can turn into a profitable pastime. On top of that prospect, it's also notable for its low cost of entry. The cost to begin mining Trillium comes in at about $10.
Video: Introducing Alien Worlds
Enjin
Enjin is best thought of as a full metaverse company that acts as a host to an entire holistic ecosystem of different products. These products all center around the idea of creating and leveraging metaverse blockchain content. Enjin helps people create, distribute, sell and even store unique digital goods. The ENJ-backed assets can be used for anything you desire. This ranges from art NFTs to digital vouchers and gaming content. It's even been leveraged for use with commercial real estate. The entire Enjin system is tied to the Ethereum network. However, Enjin also uses a custom blockchain scaling solution called Efinity.
Video: What is Enjin Coin?
Learning About Decentralized Autonomous Organizations (DAOs)
The term DAO often comes up when discussing the blockchain. But it differs significantly from most other metaverse blockchain developments. The main reason is that a DAO is essentially a full organization built on top of the blockchain. People within a DAO depend on the blockchain for voting, membership, and even a variety of organizational elements. The governing body and all members essentially inherent regulations from the underlying blockchain. This creates a uniquely fair digital organization.
You can discover the broader history and benefits of DAOs in the article "The Ultimate DAO Guide; All You Need to Know About DAOs".
A Convergence Between the Metaverse Blockchain and Metaverse Devices
All metaverse blockchain developments have one thing in common. They require some form of metaverse gear to get the whole experience. It's easy to get direct metaverse access. But it's also essential to optimize your metaverse experience by using the right gear. There are basic considerations such as AR vs. VR. But it's also vital to consider brands. For example, the Oculus Quest and Reverb G2 are excellent headsets but provide different VR experiences.
You can find a more extensive discussion of devices used to access the metaverse in the article "Metaverse Devices; The Best Gear To Enter the Metaverse".
You've seen just how exciting the metaverse can be at this point. It's full of metaverse blockchain experiments and unique projects. But these aren't thought experiments. If you reach out to give them a try, they're all available right now.
Did You Like This Article About Metaverse Blockchain Projects?
You might also be interested in the following articles: