In this series, we interview the founders and CEOs behind Metaverse companies. The metaverse is fully in development, and many different technologies are involved in this process. These inspiring people are at the frontier of developing a future where the online and physical worlds merge.
In this interview, we have the chance to speak with Alexandra Hussenot, CEO of Immersionn. Hussenot founded Immersionn in 2018, and today the company provides a wide user base with custom Web3d metaverses. Immersionn can take 2D web data and turn it into 3D virtual worlds.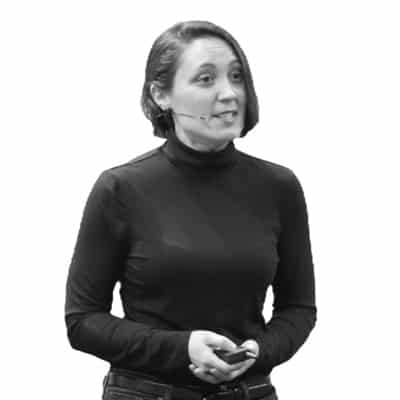 Can you tell us a bit about yourself?
I'm originally from Paris but have been living all over Europe for the past 25 years. As the daughter of two entrepreneurs who loved tech, I spent a lot of time with computers from a young age. I did my studies, Economics Master, as a "digital nomad".
At the time, this entailed carrying around piles of books and sending essays by post to my University in France. But it was the early days of the internet, and I could already do a lot of DYI research through it.
In parallel with my studies, I also found my first job at Ericsson in Sweden in 1999. I would move on to Sony Ericsson, which later became Sony Mobile. But by 2012, I felt that the mobile industry had become commoditized, and I began searching for new challenges. I worked for the insurance industry until 2017. And I'd eventually lead the consumer electronics and cyber protection business line for Allianz Partners. I came back to my tech roots in 2018 and started Immersionn, which was initially a WebVR content discovery application. After two pivots, we're now building metaverses for the Telecommunication industry.
What is the metaverse, according to you?
The Web in 3D. This includes interacting with other people and content in real-time. So the metaverse is a network of 3D experiences where you can find content, explore & buy goods & services, and socialize. As I can't imagine the internet of tomorrow being less accessible than the one we have today, it will have to be available on various screens. This includes TV, PCs, tablets, phones, and VR headsets. But there's a bigger dream at the end: the possibility of traveling space-time and exploring alternate realities.
When and how did you realize the metaverse was going to be real?
I instantly knew after I tried virtual reality for the first time in 2014. However, I initially thought that the internet of tomorrow would realize its full potential when 5G arrived. But now I think it might take us until 6G is fully available – the journey's well underway, with an ecosystem of developers determined to make it happen.
According to you, what does it take for the metaverse to become mainstream?
I think it boils down to a few parameters. But each of them will take a whole ecosystem of developers to help it take off the ground.
A ready infrastructure like computing, connectivity, VR headsets should shrink in size and increase comforts, extensive and fabulous content offer (Like utility applications, immersive social websites, entertainment, user-generated content), and Interoperability.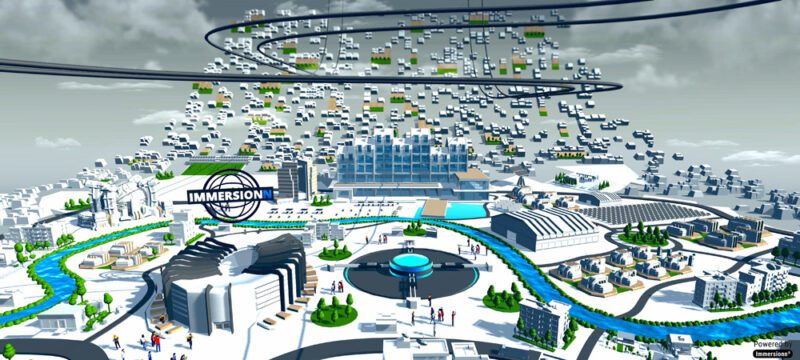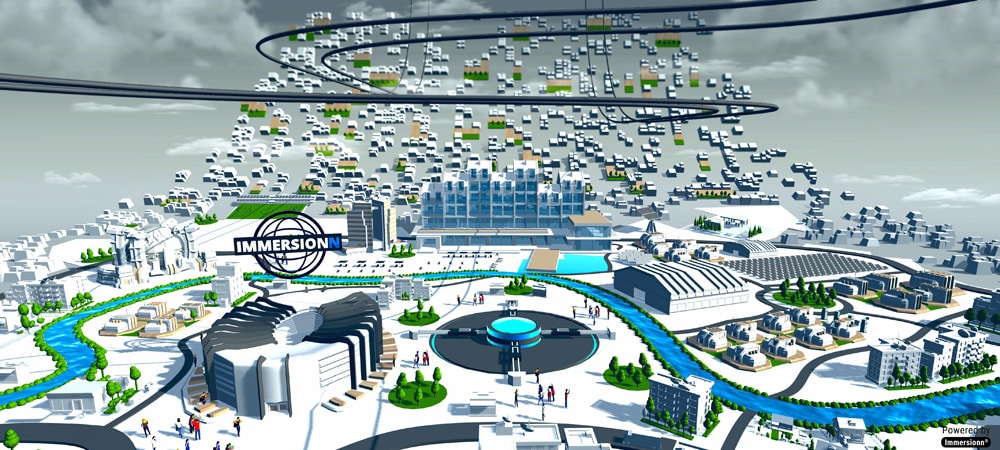 What triggered you to start your metaverse company?
I have been in the telecommunication sector all my life, and I see immersive technologies as the next generation of interaction between people and things. I'm passionate about our industry and can't help being part of the progression of humanity's digital capabilities. On a more personal level, I worked in corporate most of my life, and the time had come for me to try entrepreneurship.
What's the story behind your company?
We're a London-based company that I founded in 2018. It's my first startup, so I knew I'd need mentoring from senior advisors. Early on, I went to meet our first CEO of Sony Ericsson, the 2001 JV, and asked if he knew someone who could help. He introduced me to Jonathan Pearl, who'd operated at the board level within Sony. Jonathan has been with me and served as an executive director of Immersionn since the start. Laetitia Beauvois is my childhood friend and has been involved since then.
I've been lucky to gather so many talented people. Some I'd known before, some from the current journey. For example, Radina Vasileva is one of our Unity developers. And we met at her master's presentation at the University of Arts London. I was immediately convinced that she should join us. Our team has a 50 – 50 male/female split, yet some customers call us "the metaverse ladies".
Immersionn has generated revenue since 2020 and has experienced steady growth. We've also pivoted two times since the start and now build white-label metaverses.
What does your company solve?
Our clients want to create their own metaverses because they have a massive user base, brand access, and the capital to enter that market. We help them engage with their audience through rich experiences and offerings that make them loyal and sticky to clients. It differentiates them from the competition and generates new revenue streams from cross-sales.
John Radoff describes the value chain of the metaverse with 7 layers. In which, layer(s) does your company operate? Can you give an example?
The metaverse is a novel way of engaging younger audiences and families with brands through entertainment, connections, and digital "things". We are in the application layer since we are a B2B2C company. Our customers are telco operators who want to deliver a differentiated experience to their audience, increase loyalty, and reduce churn. However, we must connect with other key layers, including hardware, infrastructure, connectivity, content, and creators. We select applications in multiple verticals when we customize a metaverse for our clients.
This includes entertainment, education, health, security, and more. We integrate various capabilities so that our metaverse is a seamless experience for end users.
Who were the people who have been the most helpful in getting you to where you are today? How did they impact your life and your success?
So many people… I had no idea how many people would be a part of the journey. It's all about people, and that's why one of our core values is "People make things" (not capital). More importantly, these people became friends, which has been very rewarding.
For example, My "four angels": Were three men I didn't personally know when I worked at Sony Ericsson. But they agreed to mentor and helped us in a very meaningful and active way. They're Jonathan Pearl (former SVP Legal Sony), Michael Chivers (Chief HR Sony Mobile, Maersk), and Paul Hamnet (VP Bus Dev Sony Blackberry and many more). My one female angel, Adel King, is a warrior woman. She's solid, beats cancer daily, and knows people a split second before they know themselves. Adel's been instrumental in our talent recruitment.
Some of our incredible customers are thought leaders and change-makers in their fields. We have another core value "Pioneering customers keep a roof over our head". This includes Arun Bansal (CEO Ericsson Europe), Katharyn White (CMO T-Systems, former Cisco), Paul Wilson and Robert Driver (UK5G), Mansoor Hanif (NEOM), and new people I can't talk about yet.
And, of course, our complete Immersionn team, our community, and the incubators and accelerators who advised and supported us.
What do you hope the metaverse will look like in 10 years?
An immersive, connected digital internet where I can connect with people and experience novel digital applications. If I'm lucky, I could travel to alternate realities with it… But that might be beyond the 10-year mark. We currently have 5G, 1 MBps. But let's imagine what we can do with 6G, 1 TBps. I have difficulty visualizing it, but I'm dreaming of the possibilities.
How do you envision your company's role within the metaverse in 10 years?
I love the question! I want us to remain an enabler of the connected, accessible, and embodied internet! We'll take the role we're given. I'm constantly looking for the correct positioning, and we'll stay agile. It's impossible to say our role in ten years since the ecosystem is still forming. But I hope it's an important place where what we do matters to our community.