VR concerts might sound like science fiction. But they're happening right now within the larger world of the metaverse. Some of the biggest names in the entertainment industry have performed in virtual reality. And those performances provide a level of immersion that has to be experienced to be believed. And you'll soon discover how to attend these exciting new events.
Quick Menu:
What Is Virtual Reality?
The idea of virtual reality concerts might sound like science fiction. But extended reality in general, and virtual reality in particular, have been advancing at a truly remarkable pace. Metaverse companies have created VR headsets that are so light and comfortable that you can forget you're even wearing them. And the device's graphical output quite literally has to be seen to be believed.
It's like stepping into a new world where anything can happen. But it's also fully responsive to your presence: when you move your head, your field of vision changes. When you interact with an option, it changes the virtual world around you. Cutting-edge tech can even simulate elements like the feeling of rain on your face, heat, and cold. In the article "Virtual Reality; Discover VR, Its Components, Technology, and Players" you can learn even more about the hardware and software used with modern VR.
Virtual Reality Gear for VR Concerts
It's essential to keep in mind that the most expensive cutting-edge VR headset is by no means a prerequisite for enjoying VR concerts. VR development has been moving rapidly, and even moderately priced headsets can provide fully immersive experiences. But with that in mind, there are still a lot of choices out there. Companies like Valve, HTC, and of course, Meta each bring their own unique elements to the table.
Every headset brand has its specialties and areas where it really shines. Part of the excitement of getting into VR comes from discovering which headsets match your personal view of VR or larger metaverse meaning. Likewise, matching your needs and headset with other accessories is always fun. You can discover which VR headset is the perfect fit for your needs in the article "VR Headsets; Your Complete Guide to the Top Virtual Reality Gear".
What Are VR Concerts?
VR concerts are any concert that's enjoyed through the use of virtual reality headsets. It can apply to fully digital experiences which happen in the metaverse. Or a VR concert can feature fully live-action projections through the use of 360-degree video. This filming technique records every possible angle within an environment. And because every viewpoint is covered, it can simulate what it's like to move around within that area.
The technique can simulate being in a specific concert's audience, but a virtual reality concert can go even further. You could get a front-row seat using virtual reality. But you could also watch a live concert from the stage itself through 360-degree video and VR. You're not just watching a concert with VR – you're fully experiencing it in a way that'd be otherwise impossible. The technology can let you experience concerts without distance or even time period limits.
Receive Metaverse Information & Related Topics
5 Apps to Watch VR Concerts
When you've decided on a VR headset, the next step to watching VR concerts is the software. There's a wide variety of different software packages that can let you jump into a virtual concert experience. But the following five apps are considered the best of the best.
YouTube
Youtube might not seem like a VR platform. But remember that Google is one of the top metaverse brands thanks to its dedication to augmented reality and mixed reality in Android. And the company has made Youtube one of the best platforms for VR concerts thanks to an early dedication to 360-degree video and panoramic filming. The technological innovation found in Youtube VR concerts might not be top-tier. But it's been working with the concept longer than most of the competition. This has led to an impressive archive of older experiences along with newer ones that are generally platform-independent.
Horizon Worlds – Venues
Meta has set itself up as one of the main leaders in metaverse development. And Horizon Worlds is the company's answer to a universal software platform. One of the harder parts of setting up concerts in the physical or virtual space is money. And Meta certainly has the resources to take care of that problem. The results speak for themselves. Meta's Venues area of Horizon Worlds has hosted various high-profile VR concerts. But the platform also makes it easy for less famous talent to show what they've got. And you can find everything from music to comedy.
NextVR
NextVR holds over 40 different tech patents. This essentially means that they have unique in-house technology that can make their VR offerings truly stand out from the competition. This has manifested in part through the company's streaming video upscaler. It ensures that the VR quality for live-streaming events can be truly immersive. The brand is synonymous with crisp video that can be delivered to a wide range of different devices. This includes headsets as wide-ranging as PlayStation, Oculus, and Lenovo. To date, NextVR has delivered over 500 different events through its service. And their library is sure to continue growing.
CEEK VR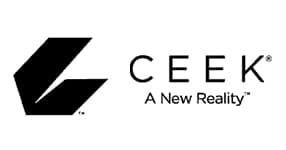 CEEK VR takes a somewhat unorthodox approach to VR concerts and VR events in general. It's true that VR is typically focused on headsets. But CEEK VR aims to bring VR events to everyone. As such, they put much of their focus on media meant to be used with a smartphone. The company accomplishes this through 360-degree video, True 3D, and similar technologies. CEEK VR is also notable for the sheer variety of its selections, as you can find music in the company's library. But they also have a range of other genres. You can watch live comedy, interviews, and more.
Soundscape VR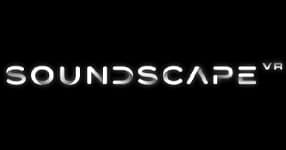 Soundscape VR aims to provide users with a new kind of virtual experience. It's essentially a musical metaverse that's dedicated itself to hyper-immersive art. One of Soundscape VR's most important aspects is its user base. The platform has a wide range of artistically inclined users. This translates into user-created musical performances created within and for Soundscape VR. But the platform also hosts more carefully curated content. The platform's VR concerts are distinct because both users and administrators alike are huge fans of artistic expression. Everyone is united by a desire to twine art and technology together.
5 Famous Examples of VR Concerts
Some concerts in the physical world have made musical history. The reasons for those concerts' fame vary. But they're examples of an event that everyone wishes they could have attended. And although VR concerts are a reasonably new innovation, there are already some especially famous examples. The following five virtual reality concerts have gone down in history.
Ariana Grande in Fortnite
Fortnite is one of the biggest metaverse platforms. And VR concerts are part of what's brought it to the public's attention. Ariana Grande might be one of many big names to appear in Fortnite. But her particular concert was especially notable for its sheer grandeur. The performance utilized the metaverse's multimedia nature by providing more than just music. Fans were able to enjoy the performance alongside additional elements like magical llamas, rainbow trails, and even maze challenges. And all of those experiences and more were accompanied by some of Grande's hits. It highlights the metaverse's unparalleled flexibility.
Video: Rift Tour featuring Ariana Grande (Full Event Video)
Justin Bieber in Wave
Justin Bieber's fame came about in large part because he was always integrating new technologies into his art. He rose to fame thanks to Youtube. And he's now moving onto the next big platform – virtual environments. The "Justin Bieber – An Interactive Virtual Experience" came about through Wave. The platform is well known as a leader in virtual entertainment. And Bieber is using it as the foundation of his virtual presence in the world. Users can essentially get a front-row seat for the star's performances. The content might change in the future, but the experience currently focuses on his Justice album.
Video: Wave Presents: Justin Bieber Interactive Virtual Experience
Travis Scott in Fortnite
Fortnite is one of the most popular metaverse platforms, so it should be no surprise when it shows up multiple times within any discussion of famous VR concerts. Travis Scott's take on the Fortnite experience really leveraged the platform's ability to make dreams into reality. Scott didn't just appear in Fortnite. He towered over the scenery as a giant that stood as tall as a skyscraper. But the wild adventure didn't end there. Scott's appearance was continually fluctuating during the performance. He moved from a giant version of himself to a cyborg and then into a glowing spaceman.
Video: Travis Scott and Fortnite Present: Astronomical
Billie Eilish in Meta Quest
You've seen that Meta's platform is the perfect place for VR concerts. And Billie Eilish is one of the performers who has really impressively leveraged that capability. The artist streamed her performance at The Governor's Ball Music Festival straight to Meta's Oculus headsets. Eilish offered up the experience in the wake of her Happier Than Ever album. It was the perfect way for fans who couldn't be at the concert physically to be a part of the larger experience still. This was her second foray with Meta. She'd previously performed live within Meta's Horizon Worlds – Venues.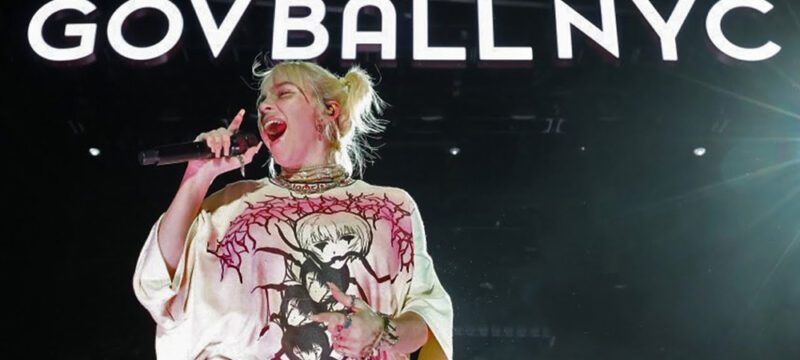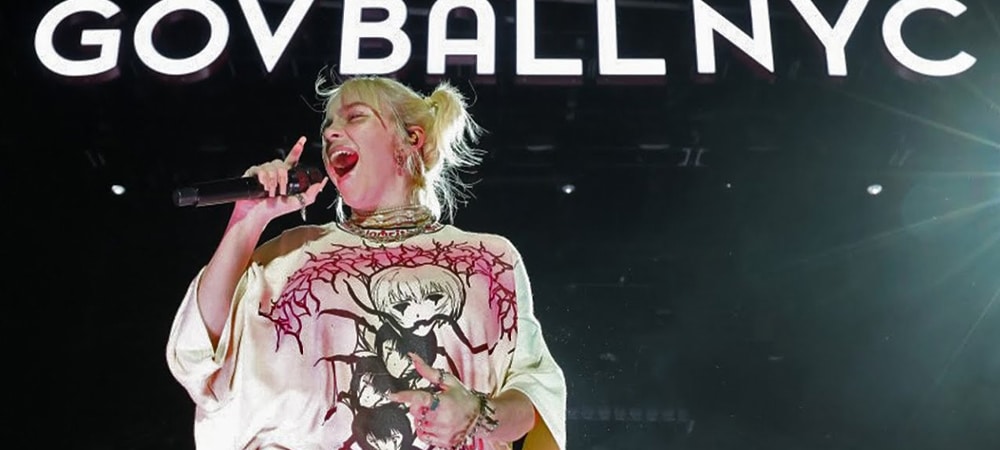 Image attribution: YouTube
Porter Robinson's Secret Sky Music Festival
Porter Robinson is one of many talented performers who took to the virtual stage at the Secret Sky virtual music festival. Robinson brought a lot of extra attention to one of the most innovative VR concerts users had ever experienced. Part of the appeal came from the festival's reach. Users could enjoy the experience no matter what hardware they owned. The festival scaled to meet the capabilities of everything from smartphones to VR headsets. Of course, VR headset owners had the fullest experience, complete with an immersive dance party. The VR experience even used proximity detection to recreate auditory effects.
Video: Secret Sky 2021 Recap
VR Concerts as Part of the Larger World of Metaverse-Related Events
There's no doubt that VR concerts are a fantastic way to explore the larger metaverse. But you might be surprised to find that there are also a lot of significant metaverse-related events happening in the physical realm. The metaverse, virtual reality, augmented reality, and similar technologies aren't just fun. They're also an essential part of the modern business world. Even VR concerts have a business side. And many metaverse venues hold annual events where professionals can discuss them. You can delve into the physical side of VR events in the article "Metaverse Events; Discover The Best Events for Industry Professionals".
From VR Concerts to the Metaverse as a Whole
VR concerts have an undeniable appeal. And they're one of the most captivating experiences in the metaverse. But they're also just one element in an entire digital universe of fun. After you've checked out virtual reality concerts, you'll almost certainly want to look at the metaverse as a whole. It encompasses everything from metaverse games, where you can explore the NFT phenomenon, to virtual real estate deals. There's an entire world's worth of new experiences. You can learn more about the whole universe of virtual worlds in the article "Metaverse Virtual Worlds; The Best Way To Experience the Metaverse".
VR concerts are one of the most exciting technological trends. And you now have everything you need to experience them for yourself. The last remaining step is to leap into virtual reality for yourself to catch your new favorite performance.
Did You Like This Article About VR Concerts?
You might also be interested in the following articles: