Nesta série, entrevistamos os fundadores e CEOs por trás das empresas Metaverse. O metaverso está totalmente em desenvolvimento e muitas tecnologias diferentes estão envolvidas nesse processo. Essas pessoas inspiradoras estão na fronteira do desenvolvimento de um futuro onde os mundos online e físico se fundem.
In this article, we'll be interviewing Adam Frisby of Sine Wave Entertainment. Adam founded Sine Wave Entertainment 15 years ago to help solve some of the tougher problems facing the earlier stages of the metaverse. This has culminated in Sine Wave Entertainment's corporate and consumer-facing virtual world platforms.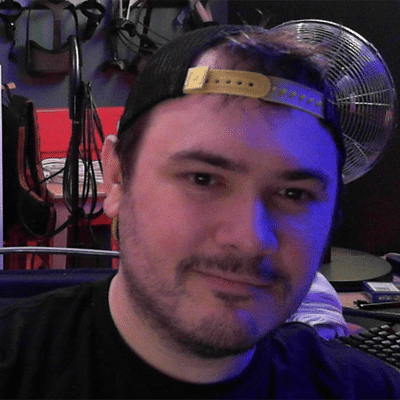 Você pode nos contar um pouco sobre você?
I'm a long-term virtual worlds veteran. I've been in this space continuously for 25 years. I've always had a background and an interest in building the underlying systems required to support the Metaverse experience. And I've been involved in metaverse precursors going back to the halcyon days of ActiveWorlds, VRML, and Blaxxun. I've also been developing several virtual world / Metaverse platforms throughout my career. Most notably, this includes OpenSimulator and the Sinespace platform that I'm currently working on.
O que é o metaverso, na sua opinião?
The metaverse is both plumbing and a substrate for rich multi-user 3D applications. It's a technological platform that enables you to fire up a browser and quickly and easily change or integrate things into the reality you experience. The metaverse is a platform where you're jumping from entertainment to education at the push of a button. It's also one of the most complicated technological endeavors ever undertaken.
The metaverse involves everything from high-speed broadband networks to amazingly fast silicon, which powers high-quality rendering engines. The scale of the challenge presented by the metaverse should not be underestimated!
Quando e como você percebeu que o metaverso seria real?
I think this question is presumptuous. I'd encourage a healthy amount of scepticism even among the true believers. That isn't to say I'm not a believer myself – but it isn't a guarantee. The internet had a choice to go down one of two routes back in the early 1990s. The internet could go with AOL Keywords or the World Wide Web. We picked the web, and the world was changed for the better.
The web unlocked nearly unlimited innovations in countless industries. We could have picked the wrong choice. The wrong choice exists here too. Let's solve that first, before popping the champagne.
Receba Metaverse Informações e Tópicos Relacionados
Na sua opinião, o que falta para o metaverso se tornar mainstream?
It's got to work and deliver value. The web didn't take off because of what you *might* do, but what you *can* do. The metaverse needs to deliver the same. Whether that's personal, entertainment, or business use. We need real use cases with real users. Adoption won't happen until you have that. But once you do have it, becoming mainstream is almost inevitable.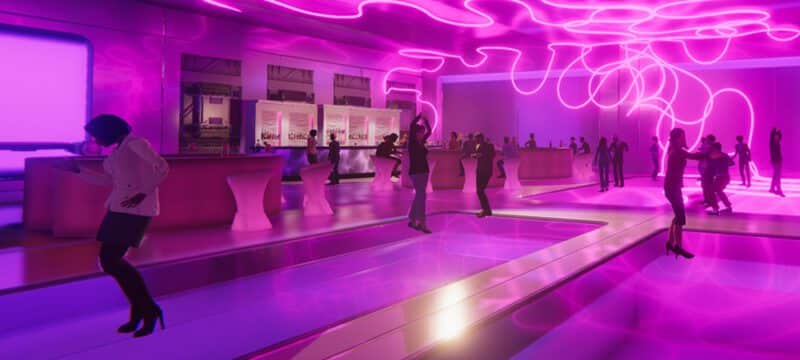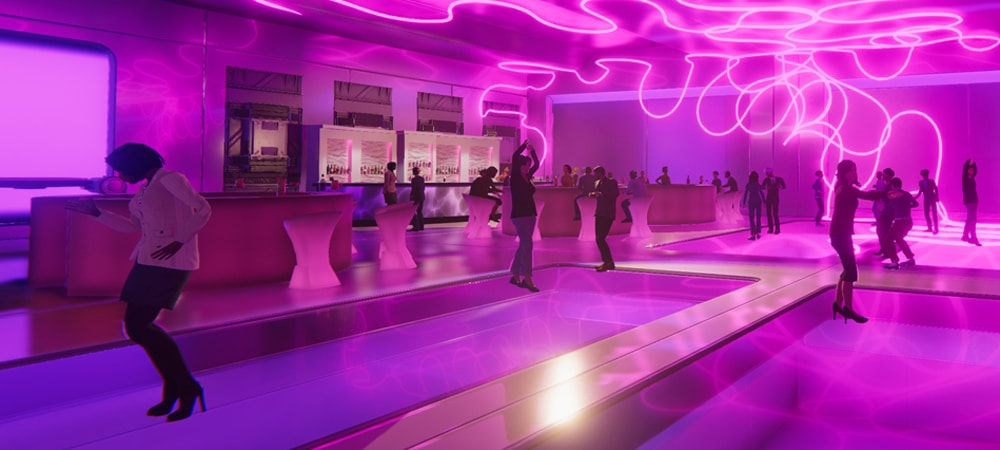 O que o levou a iniciar sua empresa de metaverso?
The problem has always been that the technology hasn't been quite ready for what people have wanted to do with it. Even when we founded Sine Wave, 15 years ago, there were compelling use cases to be had here. We watched that pattern repeat itself repeatedly for the decade spanning 1995 to 2005. We decided to throw our hat into the ring and see if we could hurry the technology along a bit and solve some of those challenging problems.
Qual é a história por trás da sua empresa?
We've walked a long and winding road to get to today. This has included lending our services to various other companies over the years. This has ranged from consumer-level to enterprise. Those projects have allowed us to learn more about precisely how people interact with 3D digital environments. Today we've embarked on building our products rather than those for other people. We have a consumer virtual world platform (Sinespace) and a corporate one (Breakroom). Though I ultimately see those two businesses eventually aligning into one.
O que sua empresa resolve?
Today? We provide the tools to build your virtual worlds and join 'the metaverse'. And we have pre-built configurations ready to solve the everyday use cases we hear about from our clients. To some, we call it our 'metaverse in a box'. It's a holistic infrastructure that you can get started with right away. If you're interested in exploring the space and finding out what problems the metaverse might solve for your company, some of our products might be a good first introduction. Tomorrow? We've got a lot in store.
John Radoff descreve a cadeia de valor do metaverso com 7 camadas. Em qual(is) camada(s) sua empresa atua? Você pode dar um exemplo?
No offense to the author, but I have to say I object a little to this classification scheme. However, I do appreciate the intent behind it. So many of these things blur into one another that making clear-cut distinctions is hard. We operate at all levels to some capacity. But our strengths have always been in the underlying platform, the 'Spatial Computing' level, and the technology side. And that's where our long term focus is.
Quem foram as pessoas que mais ajudaram você a chegar onde está hoje? Como eles impactaram sua vida e seu sucesso?
There are too many people to name. But many of the people I've worked with in open-source virtual worlds and my colleagues have been incredibly helpful. For example, the team who initially worked on OpenSimulator are some of the most skilled engineers I've ever had the pleasure of working with and learning from.
Como você espera que o metaverso se pareça daqui a 10 anos?
I've been through this cycle a couple of times. For example, the metaverse got real popular during Second Life's heyday of 2006-2008. I'm going to withhold from too much speculation here. But I would say, if we get this one right, it will be something that positively impacts most people's daily lives. Something which allows people to do everything from control robotics remotely in multi-user spaces to enabling unlimited creativity. What is a bigger canvas there than reality itself?
Como você imagina o papel da sua empresa dentro do metaverso daqui a 10 anos?
We'd obviously like to be near the center of it. We hope others will adopt and use some of our technology for themselves. And we'll be making some announcements in the coming months, which should be of interest in that respect.
Our long-term vision always has us as one of many useful service providers, solving the countless problems that emerge in this industry, and using all our domain-specific knowledge built up over such a long time to tackle them in the best ways.