In this series, we interview the founders and CEOs behind Metaverse companies. The metaverse is fully in development, and many different technologies are involved in this process. These inspiring people are at the frontier of developing a future where the online and physical worlds merge.
In this article, we'll talk to Dmitry Ulyanov about his work as CEO of in3D. Dmitry has revolutionized the process of avatar creation. His techniques make it easy for people to create high-quality, realistic, digital avatars. The company is currently working on methods that will allow developers to integrate in3D's avatar generator into their metaverse software.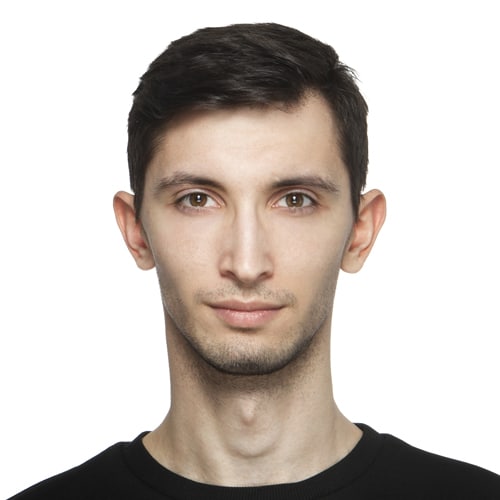 Can you tell us a bit about yourself?
My name is Dmitry Ulyanov, and I'm the co-founder and CEO of in3D. I received a PhD degree in Computer Vision in the joint program of Skolkovo Institute and Oxford University. My studies focused on computer vision and deep learning research. We've published our results at the top conferences (ICML, CVPR, NIPS, ECCV). I've authored, to this day, more than 6,000 citations. I worked in Yandex, Google, and Samsung Research before starting in3D.
What is the metaverse, according to you?
The movie The Matrix is the first association that comes to my mind when I hear 'metaverse'. But that's in a good way. For me, the metaverse is a parallel universe where you are not limited by the laws of physics or where you live in the real world. It is a parallel world with more opportunities to express your imagination. A parallel world where you can bring ideas to life, which would be impossible in the ordinary world.
When and how did you realize the metaverse was going to be real?
I think I first realized that the metaverse was possible when I saw movies where it was shown, for example, in the movie The Matrix. When you watch those types of movies, you have this idea that it'll happen one day. Maybe not in the near future. But it will happen someday. And you want to be a part of that incredible change in people's lives. I found confirmation about my thoughts on the matter when the virtual reality industry started actively developing.
According to you, what does it take for the metaverse to become mainstream?
First of all, the metaverse should bring clear value to people. It's a little hard to articulate right now. Secondly, the metaverse should be easy to use. Of course, it depends greatly on what the metaverse will look like. Everyone will need an easy-to-use device to dive into the metaverse if we imagine something as immersive as the real world since something that immersive would be a lot more than a video game.
I don't think that the virtual reality headsets that exist now are something that everyone will own and use. Smartphones opened huge opportunities for apps like Uber as the devices became more widely used. A similar 'gateway to the metaverse' should be developed, whether smart lenses, glasses, or something completely different.
Receive Metaverse Information & Related Topics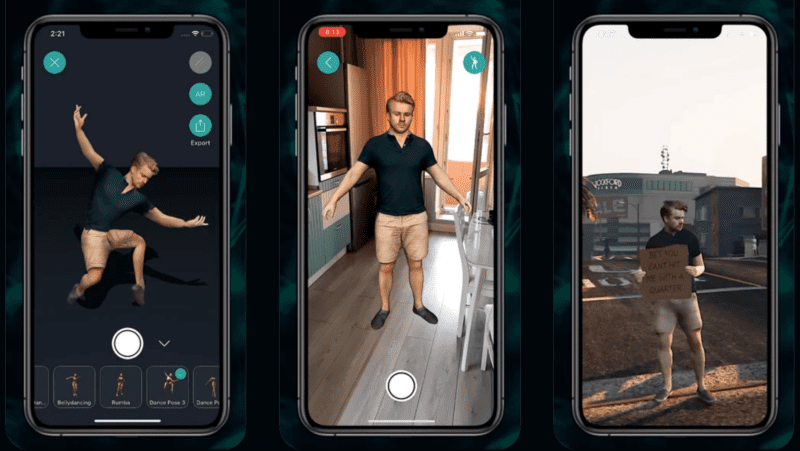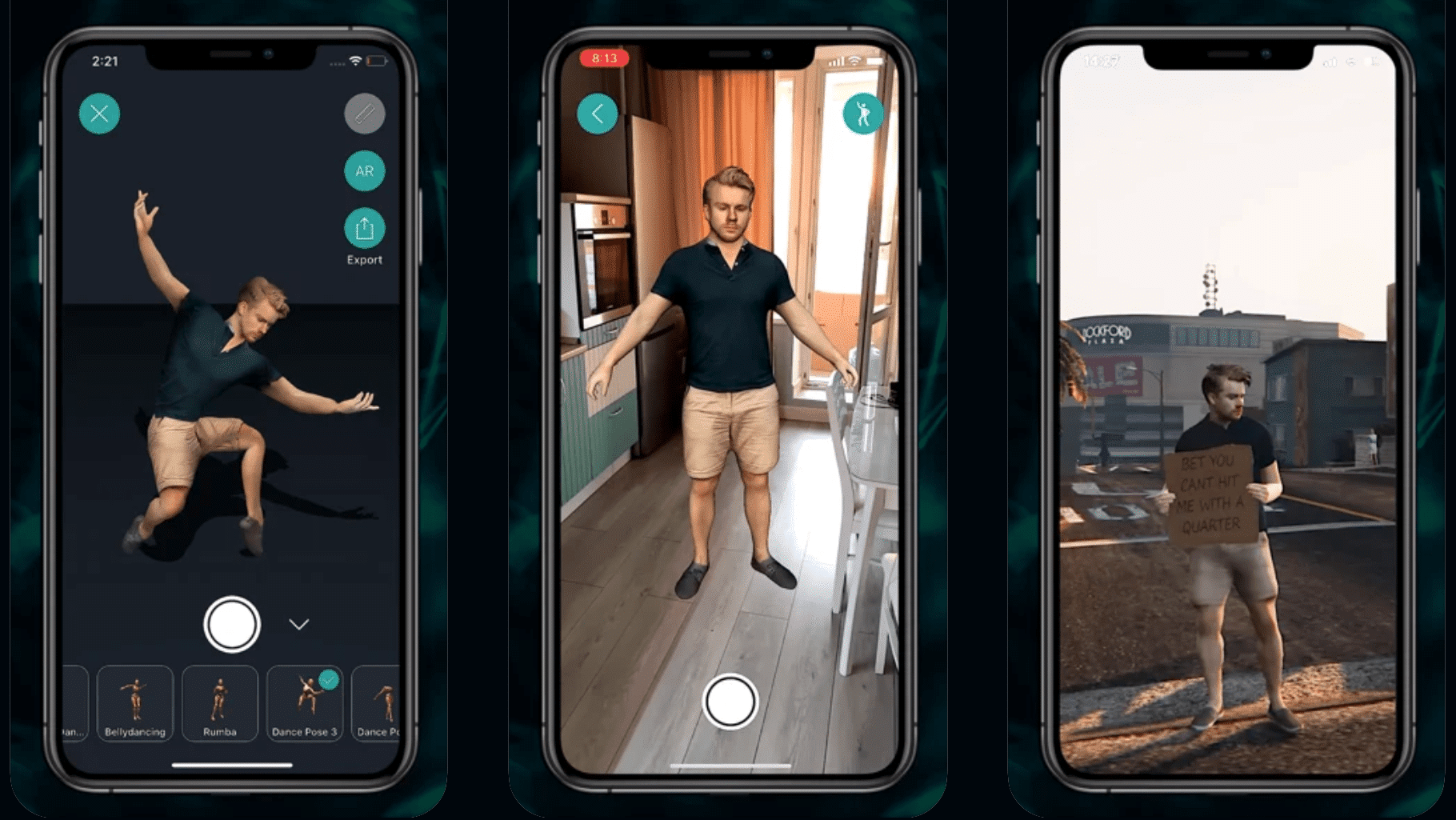 What triggered you to start your metaverse company?
We believe that there will be different worlds no matter what the metaverse will look like. The metaverse will have both highly realistic and less realistic worlds. People using realistic parallel universes will need a way to digitize and make a digital copy of themselves. This will ensure that they're recognizable to the people they know. They'll need to look realistic. We realized that we have all the skills and expertise required to create this technology and fit it into this rapidly developing area.
What's the story behind your company?
I worked on projects related to the 3D reconstruction of objects while at Samsung Research. That's when I thought that the idea of creating a realistic digital avatar of a person using just a phone's camera could become a reality. At the time, I was also facing the problem of waiting for my wife, co-founder and COO at in3D, Ekaterina Ulianova, while she was spending a lot of time trying on clothing while shopping.
This gave us the idea of creating a virtual fitting room. It would be great if you could make your digital twin at home in about a minute and then try on hundreds of looks in just a few more minutes. We were accepted to a Silicon Valley-based Alchemist Accelerator with this idea in August of 2019. We then pivoted several times during the program. And finally decided to focus on making realistic and accurate avatars with a phone camera for different verticals: fashion, gaming, AR/VR, and the metaverse.
I met with my co-founder, Sergei Sherman (ex. VP at Citi) while fundraising in February of 2020. Sergei became so interested in our project that he decided to join our team and is now CMO at in3D. We had a demo day in January 2020 and presented our startup in front of hundreds of investors. Then the fundraising process became stuck as the COVID-19 pandemic began.
We managed to get some angel investment, which helped us enhance our avatars' quality and release our App. This became a kind of demo for the avatar-making process and what can be done with avatars. We raised our seed round in February of 2021. Now we're focused on building a platform for realistic avatars, which means that any developer could integrate our avatar generator into their metaverse.
John Radoff describes the value chain of the metaverse with 7 layers. In which layer(s) does your company operate? Can you give an example?
I think that in3D operates in 2 layers: Experience and Creator Economy. in3D allows everyone to create realistic digital avatars, just using a phone camera within a minute. Then the avatar can be easily put in AR or exported in a 3D format like glb or fbx for use in 3D environments. 3D artists and content creators already use our avatars for their work. They create pieces of art or, for example, commercials. Also, one of our clients is a VR game development company that allows its users to play as themselves while killing zombies with friends. That last example may fit better into the Experience layer.
Moreover, we're building our own entertainment app, which allows our users, for example, to see themselves in a scene from the Squid Games series. We also provide our technology to a Lambada App that makes you dance like a pro within a fun environment.
Who were the people who have been the most helpful in getting you to where you are today? How did they impact your life and your success?
In my opinion, the people who have been the most helpful are our early users. Thanks to them, we realized that what we are doing is valuable. People use our product and give us feedback. It's really rewarding and motivating. We're willing to enhance the quality of our product for them constantly.
What do you hope the metaverse will look like in 10 years?
In 10 years, I see the metaverse as a massive social game: parallel worlds where people can be whoever they want to be and interact with each other. The methods people use to connect to the metaverse will be very easy to use. And those methods won't require a lot of time, effort, or money from the user. People will have a wide selection of experiences and activities to choose from.
How do you envision your company's role within the metaverse in 10 years?
We see ourselves as a platform for realistic avatars. People will use an avatar created with our product anytime they want to jump into a realistic metaverse world. An in3D avatar will be like a Google sign-in button. Users will have an opportunity to either go with the avatar they made before or make a new scan when they're visiting a meta world.